Russell J. Garwood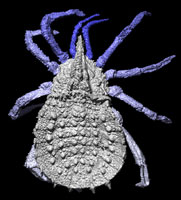 Manchester X-ray Imaging Facility
School of Materials
The University of Manchester
Oxford Rd.,
Manchester M13 9PL
UK
Russell Garwood is currently a research associate in 3D and 4D geological materials imaging, based at the Research Complex at Harwell (Rutherford Appleton Laboratory, Didcot) and part of the Manchester X-Ray Imaging Facility. He studied at Imperial College, London as an undergraduate, and a PhD student, completing a thesis on the 3D reconstruction of Carboniferous fossils in Late 2010. His research to date has focused on the palaeobiology of early terrestrial arthropods as revealed by CT scanning and computer reconstruction. More recently he has acted as the computed tomography lab manager at the Natural History Museum, London, which has allowed him to apply the same techniques to a wide range of geological, mineralogical, palaeontological, archaeological and historical problems. His other research interests include the computer modelling of evolution, abiogenesis, and early evolution.

Mark Sutton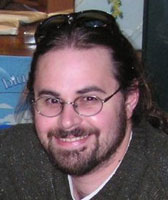 Department of Earth Science and Engineering
Imperial College
London SW7 2AZ
UK
Mark Sutton is a Senior Lecturer in the Department of Earth Science & Engineering, Imperial College, London. He received his PhD on brachiopod taxonomy from the University of Cardiff in 1996, and his subsequent research centres around three-dimensional reconstruction and phylogenetic analysis of Palaeozoic invertebrates, including arthropods, molluscs, brachiopods, echinoderms and more besides. His research interests extend other applications of three-dimensional reconstruction and computer modelling in Palaeontology. He is best known for work on the Silurian-aged Herefordshire Lagerstätte. Mark is an editor for Palaeontologia Electronica, and a member of the Palaeontological Association Council.