Richard G. Ellis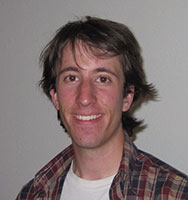 Department of Ecology and Evolutionary Biology
Brown University
Providence, Rhode Island
USA
and
Structure and Motion Lab
The Royal Veterinary College
Hawkshead Lane
North Mymms, Hatfield
Hertfordshire, AL9 7TA
United Kingdom
Rich Ellis is currently a Whitaker Fellow at the Royal Veterinary College in London, UK. He received is ScB from Brown University studying geology-biology and his MS in physiology from the University of Colorado Boulder. He currently works studying the sit-to-stand transition in mammals and birds. He is interested in questions of whole-body biomechanics. Why do dissimilar animals with varied task requirements use of only a few different gaits? What factors constrain mammalian movement?

Stephen M. Gatesy (correspondence author)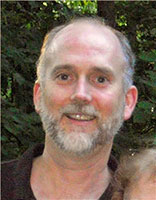 Department of Ecology and Evolutionary Biology
Brown University
Providence, Rhode Island
USA
Stephen Gatesy is Professor of Biology at Brown University. He received his degrees from Colgate University (BA) and Harvard University (AM, PhD), and was a postdoctoral fellow at Emory University, the University of Montana, and Harvard University. His research is directed at understanding the evolution of the vertebrate locomotor system, particularly focusing on theropod bipedalism and the origin of bird flight. Gatesy and his students combine data from structural, functional, historical, and computer modeling approaches. Over the last decade, he has been at the forefront of integrating x-ray imaging and animation-based motion analyses.