Ludvig Löwemark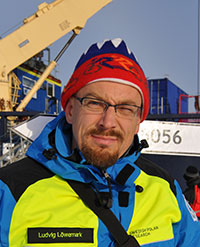 Department of Geosciences
National Taiwan University
No 1. Sec. 4 Roosevelt Road
P.O. Box 13-318
106 Taipei
Taiwan
Ludvig Löwemark's scientific interests are focused on environmental and climatic change primarily in the Cenozoic, and how these changes have manifested themselves in the sedimentary archive. In his research, he uses micropaleontological, sedimentological, and geochemical proxies to reconstruct parameters such as ocean circulation, monsoon intensity or sea ice variability. Another strong interest is trace fossils and their application as environmental indicators. Current field areas include the Arctic Ocean and SE Asian lakes, caves and sandstone deposits.

Masakazu Nara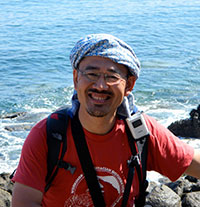 Department of Natural Science
Kochi University
Kochi 780-0815
Japan
Masakazu Nara is an ichnologist whose primary interest is to reveal paleoecological and sedimentological implications of (mostly shallow-marine) trace fossils. He received his doctorate from Kyoto University in 1996, based on paleoecological reconstructions of Rosselia socialis and associated trace fossils of Japanese Pleistocene. Afterwards, he started his career from 1997 as a postdoc research fellow of the Geological Survey of Japan, where he studied application of ichnology to petroleum and gas exploration. Then he became an assistant professor of paleontology and marine geology of the Center for Marine Environmental Studies of Ehime University in 1999, and moved to Kochi University in 2008 as an associate professor teaching paleontology and sedimentary geology.