This email address is being protected from spambots. You need JavaScript enabled to view it.">Arnau Bolet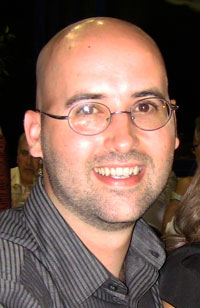 Institut Català de Paleontologia Miquel Crusafont/Universitat Autònoma de Barcelona
Escola Industrial 23
Sabadell, 08201, Catalunya
Spain
MSc. (2009) in Palaeontology at Universitat Autònoma de Barcelona (Dept Geology); Since 2009 Predoctoral researcher (Ph.D student) at Institut Català de Paleontologia (Universitat Autònoma de Barcelona), Mesozoic Faunas Department. Arnau Bolet research focuses on the taxonomy and paleobiogeography of fossil lizards from the Iberian Peninsula, but also collaborates on research in Permo-Triassic vertebrates from Catalonia. He has been co-director of several paleontological interventions on Permian, Triassic, Cretaceous and Miocene Catalan localities.

This email address is being protected from spambots. You need JavaScript enabled to view it.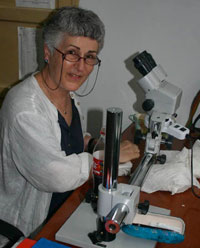 Department of Cell and Developmental Biology
University College London
Gower Street
London WC1E 6BT
United Kingdom
Ph.D (1977) in Vertebrate Palaeontology at UCL (Dept Zoology); 1980-1983, Assistant Professor, University College Bahrain/College of Health Sciences; appointed Lecturer in Anatomy, Middlesex Hospital Medical School (1984), and moved to UCL when the institutions merged a few years later. Currently (from 2003) Professor of Vertebrate Morphology and Palaeontology.
Susan Evans research interests revolve around the morphology, evolution, and Mesozoic diversification of reptiles (especially lepidosaurs and choristoderes) and lissamphibians, collaborating with research groups in Europe, the USA, China, Japan, India and Australia.