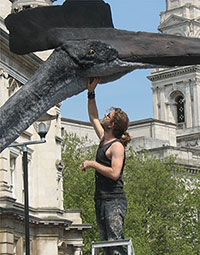 Mark P. Witton
School of Earth and Environmental Sciences
University of Portsmouth
Burnaby Building
Burnaby Road
Portsmouth, PO1 3QL
UK
markwitton.com; markwitton-com.blogspot.com
Twitter. @markwitton

Mark Witton is a palaeontological artist, author and researcher based at the University of Portsmouth, UK. His research focuses mostly on pterosaurs, the flying reptiles contemporaneous with non-avian dinosaurs, with particular interest in their lifestyles, palaeoecology and functional morphology. He recently wrote and illustrated a widely acclaimed overview of the entire group, Pterosaurs: Natural History, Evolution, Anatomy (2013, Princeton University Press). Mark's palaeoartworks have featured in numerous research papers, news reports, books, television shows, museums and art galleries, including London's Southbank and the American Museum of Natural History.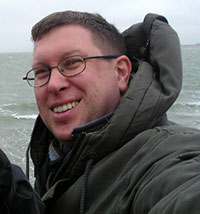 Darren Naish
National Oceanography Centre
Southampton
University of Southampton
European Way
Southampton SO14 3ZH
UK

blogs.scientificamerican.com/tetrapod-zoology
Twitter. @TetZoo
Darren Naish is a science writer, technical editor and a palaeozoologist based at the University of Southampton, UK. Darren works mostly on theropod and sauropod dinosaurs, but also on pterosaurs, marine reptiles and other tetrapods. With colleagues, he named the dinosaurs Eotyrannus, Mirischia, and Xenoposeidon. Darren has written several books, including Walking With Dinosaurs: The Evidence (co- authored with David M. Martill; 2000, BBC Books), Great Dinosaur Discoveries (2009, A & C Black), and more recently Tetrapod Zoology Book One (2010, CFZ Press). He was also a co-author of the acclaimed palaeoart-themed All Yesterdays project. His blog, Tetrapod Zoology, is widely considered the world's foremost zoology blog.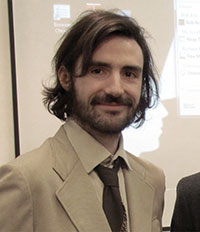 John Conway

johnconway.co
Twitter. @nyctopterus
John Conway is a palaeontological and fine artist, who's work has been used for National Geographic, Discovery Channel and the American Museum of Natural History, among others. His work recently appeared in Dinosaur Art: the World's Greatest Paleoart (2012, Titan Books). John's interest in the methodology and culture of reconstructing palaeontological subjects was the genesis of the critically acclaimed and influential book All Yesterdays (co-authored with C. M. Koseman and Darren Naish; 2012, Irregular Books).