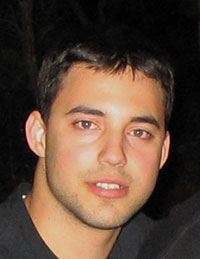 Johanset Orihuela
Department of Earth and Environment (Geosciences)
Florida International University
Miami, Florida 33199
USA

Johanset Orihuela ARRT RT (R and CT) was born in Matanzas City, Cuba. He holds an Associates degree in Science (in Radiographic Techonology and Computed Tomography) from Professional Trainning Center and Associates in Arts from Miami Dade College (Anthropology). He is currently an undergraduate Paleobiology student at the Florida International University, Miami, Florida, USA. He is interested in Caribbean vertebrate paleontology, with special attention to evolution and extinction of bats and insectivorans.