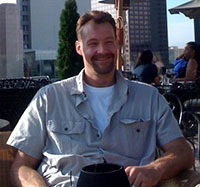 F. Robin O''Keefe
Department of Biological Sciences
Marshall University
One John Marshall Drive
Huntington, West Virginia 25701
USA

F. Robin O'Keefe is Associate Professor of Biological Sciences at Marshall University in Huntington, WV. Dr. O'Keefe is an expert in the analysis of shape (morphometrics), and on the implications of shape in extinct and extant taxa. He has published on morphological variation in a range of extinct and modern taxa, demonstrating the influence of ecology and development on the evolution and life history of plesiosaurs, other extinct reptiles, and extinct and extant canids. He is deeply familiar with geographic variation in modern wolves, and has used this understanding to write a series of papers on the impact of varying climate La Brea carnivorans. O'Keefe has also published a compendium and analysis of all current carbon dates at La Brea, summarizing our current knowledge and highlighting current challenges.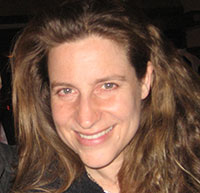 Wendy J. Binder
Department of Biological Sciences
Loyola Marymount University
One LMU Drive, MS 8220
Los Angeles, California 90045
USA, Wendy

Wendy Binder is Associate Professor in the College of Science and Engineering at Loyola Marymount University in Los Angeles, CA. She has worked on carnivores at the La Brea tar pits for over 12 years, including, establishing a methodology to estimate age distributions of dire wolves and then applying this to understand different conditions in different pits over time. This was further developed for a second paper comparing toothwear and breakage in dire wolves to sabertooth cats in similar time periods. Binder and collaborators with also applied this age distribution methodology to look at dimorphism in extant lions and compare them with extinct La Brean felids. Binder has been supervising student research at the Page for 10 years, most recently looking at limb length changes in various pits.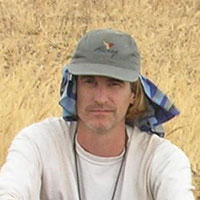 Stephen R. Frost
Department of Anthropology
Condon Hall 353
1218 University of Oregon
Eugene, Oregon 97403
USA

Stephen Frost is Associate Professor Anthropology at the University of Oregon and a paleontologist and morphometrician interested in evolutionary theory and primate evolution. His research on cercopithecoid primates has focused on the Afar Region of Ethiopia, as well as the relationship between African cercopithecid evolution and global climatic change. He is also interested in the quantitative analysis of biological shape, particularly using the techniques of geometric morphometrics.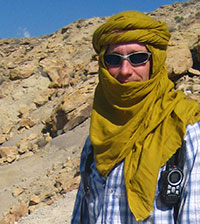 Rudyard W. Sadlier
Department of Biological Sciences
Saint Xavier University
3700 West 103rd Street
Chicago, Illinois 60655
USA

Rudyard Sadleir is an assistant professor at Saint Xavier University and a research associate of the Field Museum of Natural History. He received degrees from the University of Illinois-Chicago, the University of Oxford as a Rhodes Scholar, and the University of Chicago. Using the latest 3D mathematical tools, his work tries to describe subtle developmental and morphological variation of vertebrate skeletal and selected soft tissue phenotypes. A background in geology, zoology, evolutionary biology, digital modeling, vertebrate anatomy and developmental biology provides the broad skillset and collaborative network needed to answer deep questions about patterns and mechanisms of biological variation.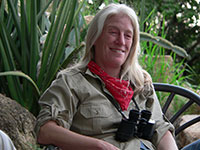 Blaire Van Valkenburgh
Department of Ecology and Evolutionary Biology
University of California Los Angeles
Terasaki Life Sciences 2163
610 Charles E. Young Drive East
Los Angeles, California 90095
USA

Blaire Van Valkenburgh is Professor of Ecology and Evolutionary Biology at the University of California Los Angeles and a Research Associate at the Natural History Museum of Los Angeles County. As a quantitative evolutionary morphologist with strong interests in community structure and evolution, her research has focused on terrestrial predatory mammals, including dire wolves, sabertooth cats and borophagine dogs. She pioneered the quantitative analysis of tooth fracture and wear in carnivores and its application to understanding extinct ecosystems.