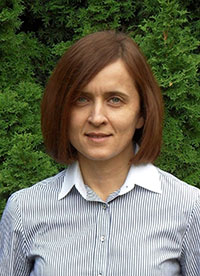 Kamilla Pawłowska
Institute of Geology
Adam Mickiewicz University
Maków Polnych 16
Poznań 61-606
Poland

Dr. Kamilla Pawłowska is an assistant professor at the University of Adam Mickiewicz, Poland, where she works as a vertebrate paleontologist and zooarcheologist. Her research focuses on understanding the pattern and the process of the extension of Pleistocene mammals in Europe, especially of mammoths and woolly rhinoceros, as well as on climate reconstruction using stable isotope analysis. Her participation in the Çatalhöyük Research Project allows her to study animal bones in their environmental, economic, and social context, and to undertake research into human–animal relations from the Neolithic onwards. An additional area of research is in understanding the formation of bone deposits. Her teaching work includes evolutionary and adaptive aspects of both vertebrates and invertebrates. Research interests include pleistocene fauna; animal domestication; subsistence strategies; animal exploitation; the social and economic significance of animals; taphonomy; and paleopathology.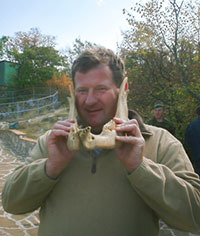 Krzysztof Stefaniak
Division of Palaeozoology
Department of Evolutionary Biology and Ecology
Faculty of Biological Sciences
University of Wrocław
Sienkiewicza 21
Wrocław 50-335
Poland

Krzysztof Stefaniak graduated from the Wrocław University, Poland in 1986 and received his PhD in 2001. He has been working at the Department of Palaeozoology, Zoological Institute, University of Wroclaw, Poland since 1984. His interests are focused on fossil mammals, especially mammals ungulates, including Neogene and Queternary deer. Further areas of research archaeozoology, caves and research recent study of fossil DNA. Next investigative domains archaeozoology, research of caves and last time research of ancient DNA in Quaternary Mammals from Poland and Ukraine. He participates from 30 years and it leads research (excavation) on karst area Polish and Ukraine. He lectures to students of Palaeontology, Archaeozoology, and Quaternary of the University of Wroclaw.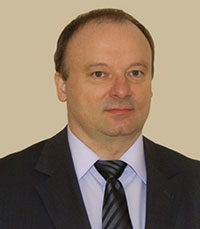 Dariusz Nowakowski
Department of Anthropology
Wroclaw University of Environmental and Life Sciences
Kożuchowska 6/7
Wrocław 51-631
Poland

Dr. Dariusz Nowakowski graduated from the Department of Paleozoology, University of Wroclaw, Poland. in 1993 and received his PhD in 2000. He is also a graduate of jet the Postgraduate study, Environmental Protection; Faculty of Biological Sciences, University of Wroclaw and Medical Vocational School of Wroclaw. He has been working at the Department of Anthropology, Wroclaw University of Environmental and Life Sciences, Poland since 2000. His interests of paleopathology; analysis of pathologic changes of bones in humans from early medieval cemeteries in Poland and paleopathology study of human and mammals bones based on morphological, X-ray and histological analysis. Further areas of research archaeozoology, paleopathology of animals from Holocene and Pleistocene; analysis of subfossil and fossil bones in Quaternary mammals; taxonomy, systematic and phylogenies of Rodentia mammals from Pliocene of Ukraine and Poland, studies of tooth enamel in scanning microscopy. He is also research 3D reconstructions of human heads and forensics of physical anthropology. Hi is a member of the Paleopathology Association, European Anthropology Association and Polish Association of Anthropology.