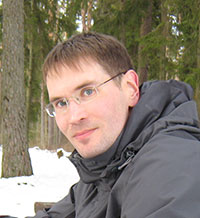 Olev Vinn
Department of Geology
University of Tartu
Ravila 14A
50411 Tartu
Estonia

Olev Vinn graduated in geology at the University of Tartu in 1993. Vinn holds an M.Sc. degree in paleontology and stratigraphy from the University of Tartu in 1995 and a Ph.D. degree in geology from the same university in 2001. From 2001 to 2007, Vinn worked as a Researcher, and a Senior Researcher at the Department of Geology, University of Tartu since 2007. Vinn is a Member of the Paleontological Association and the Paleontological Society. Vinn's main research interests are (1) tube ultrastructure and evolution of biomineralization in annelid tubeworms; (2) biological affinities, shell structure, and evolution of problematic tubicolous fossils; (3) bioerosion and biofouling, paleoecology and evolution; (4) evolution of symbiosis and predation.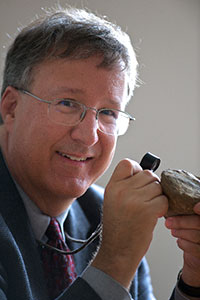 Mark A. Wilson
Department of Geology
The College of Wooster
Ohio, 44691
USA

Mark Wilson is the Lewis M. and Marian Senter Nixon Professor of Natural Sciences and Geology at The College of Wooster in Wooster, Ohio, USA. He received his PhD in paleontology from the University of California, Berkeley, and has been teaching and researching for over 30 years at Wooster. His research interests include the evolution of marine sclerobionts (organisms that live on hard substrates), bryozoan paleoecology and systematics, trace fossils, and carbonate petrography (especially hardground development).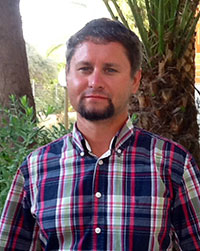 Michał Zatoń
Department of Palaeontology & Stratigraphy
University of Silesia
Będzińska 60
41-200 Sosnowiec
Poland

Michał Zatoń earned his PhD in 2007 studying Middle Jurassic ammonites. In 2013 he received his habilitation degree (DSc) after research on selected problems of hard substrate biotas. Currently he is an associate professor on the Faculty of Earth Sciences, University of Silesia in Sosnowiec, Poland, where he is involved in both teaching and research. His main research is still focused on hard substrate biotas, mainly microconchid tubeworms, cyclostome bryozoans and mobile hard substrate paleoecology. His other research interests include taphonomy, predator-prey interactions and Devonian paleoenvironments during the times of biotic crises.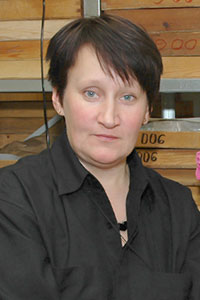 Ursula Toom
Institute of Geology
Tallinn University of Technology
Ehitajate tee 5
Tallinn
Estonia

I was born in 1961, in Estonia. I studied geology in the University of Tartu and graduated in 1984. In the same year I started working in the Institute of Geology in Tallinn. For the past 15 years I have been working as the chief curator in the Department of Collections. I have contributed to creating the SARV Database for the geocollections of Estonia. I have also devoted a lot of time into teaching and the popularization of geology.