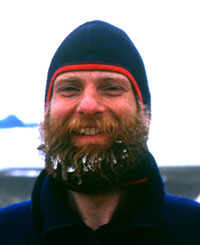 Jerry J. Hooker
Department of Earth Sciences
Natural History Museum
Cromwell Road
London SW7 5BD
UK

Jerry Hooker is Scientific Associate in the Department of Earth Sciences, Natural History Museum, London, following retirement from a long career at this institution. He graduated at London University and gained his PhD, entitled 'Mammals from the Bartonian (Middle/Late Eocene) of the Hampshire Basin, southern England', from University College London, both while employed. He has published monographs and numerous papers on mammals, mainly from the Paleogene, but also a few from the Mesozoic. He applies his studies to phylogeny, biostratigraphy and palaeoenvironmental reconstruction. He has an active programme of field collecting in the UK.