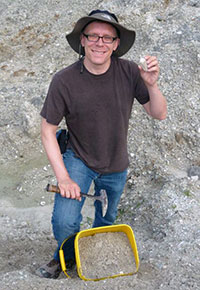 Jonathan Hendricks
Department of Geology
307 Duncan Hall
One Washington Square
San José State University
San José, California 95192 USA
and Paleontological Research Institution
1259 Trumansburg Road
Ithaca, New York 14850
USA

Jon Hendricks is an Associate Professor in the Department of Geology at San José State University (SJSU) and a Research Associate of the Paleontological Research Institution in Ithaca, New York. Jon received his B.S. in Geology & Geophysics and Zoology from the University of Wisconsin-Madison and his Ph.D. in Geological Sciences from Cornell University. He was a postdoctoral researcher at the University of Kansas before moving to SJSU. His current research focuses on reconstructing the evolutionary history of Neogene tropical American cone snails. He is also interested in the generation of new digital resources for paleontology.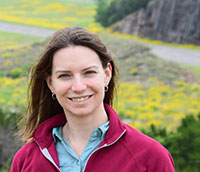 Alycia Stigall
Department of Geological Sciences and OHIO Center for Ecology and Evolutionary Studies
Ohio University
316 Clippinger Laboratories
Athens, Ohio, 45701
USA

Alycia Stigall is Professor of Paleontology at Ohio University. Her research focuses on exploring the relationship between speciation, biogeographic distribution, and ecological factors using Ordovician rhynchonelliform brachiopods as model taxa. She and her students examine the how species immigration events, including the Richmondian Invasion and Late Devonian Biodiversity Crisis, contribute to changes in biodiversity patterns in the history of life. The Stigall lab uses a variety of methods including ecological niche modeling, phylogenetic analysis, GIS analyses, and field work to investigate these patterns. The Ordovician Atlas project is a natural extension of this work. To date, over a dozen undergraduate and six graduate students have been involved in the creation of the Ordovician Atlas and its related outreach and digitization activities in the Stigall Lab.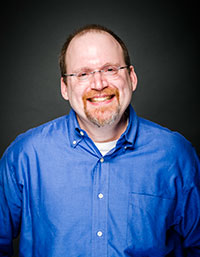 Bruce S. Lieberman
Biodiversity Institute
University of Kansas
Dyche Hall, 1345 Jayhawk Blvd.
Lawrence, KS 66045
USA

Bruce S. Lieberman is an invertebrate paleontologist who researches macroevolutionary pattern and process. He is a Professor in the Department of Ecology & Evolutionary Biology and a Senior Curator in the Biodiversity Institute at the University of Kansas. He received his A.B. at Harvard College, where he was advised by Stephen Jay Gould, and his Ph.D. at Columbia University in New York City, where he was advised by Niles Eldredge. He also did post-doctoral fellowships at Yale University and Harvard, where he worked with Elisabeth Vrba and Andy Knoll, respectively. He is especially interested in macroevolutionary theory and biogeography, as well as in applying phylogenetics, Geographic Information Systems, Ecological Niche Modeling and other quantitative techniques to the study of key episodes in the history of life, and to deduce the role that abiotic and biotic factors play in motivating evolution.