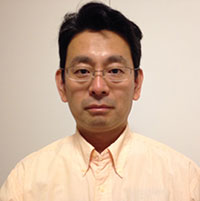 Satoshi Hanagata
Akita-shi Asahikawa-minamimachi 15-21
Akita 010-0834
Japan

1992-2001 Researcher of micropaleontology (foraminifera) at Japan Petroluem Exploration Co. Ltd (JAPEX Research Center). 2001-now Independent researcher of the Cenozoic and Mesozoic foraminifera from Japan. 2004 Ph.D. in Science (Nagoya University).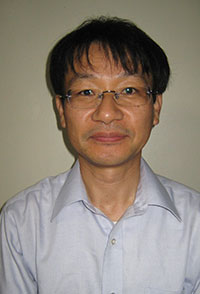 Takami Nobuhara
Department of Science Education (Geology)
Faculty of Education
Shizuoka University
Oya 836, Suruga-ku
Shizuoka 422-8529
Japan

Professor of Science Education (Geology), Shizuoka University, Japan. Researcher in Cenozoic marine molluscan palaeontology, especially in deep-sea palaeoecology containing chemosynthetic fauna.
Member of the Palaeontological Society of Japan, the Geological Society of Japan, and the Malacological Society of Japan. Main investigation areas are Cenozoic offshore to deep-sea muddy facies in SW Japan.