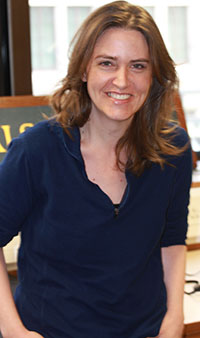 Philippa Brewer
Department of Earth Sciences
Natural History Museum
London SW7 5BD
England
This email address is being protected from spambots. You need JavaScript enabled to view it.
Pip Brewer is Curator of Fossil Mammals at the Natural History Museum, London. She received her PhD in 2009 from the University of New South Wales, Australia. Prior to taking up her current role at the NHM in 2013, Pip worked at the British Museum and the Royal College of Surgeons of England. Her research interests include fossil vombatiforms and Mesozoic mammals.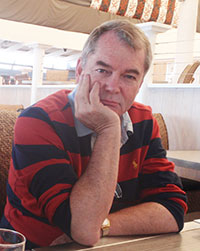 Michael Archer
School of Biological, Earth & Environmental Sciences
University of New South Wales
Sydney, 2052, New South Wales
Australia
This email address is being protected from spambots. You need JavaScript enabled to view it.
Michael Archer is Professor of Biological, Earth and Environmental Sciences at UNSW Australia. Research foci include the diversity and biostratigraphy of Mesozoic and Cenozoic fossil vertebrates, particularly mammals, from Australia and New Zealand, use of the fossil record to develop conservation strategies for living relatives, megafaunal extinctions, dental ontogeny and function and revitalizing ancient DNA.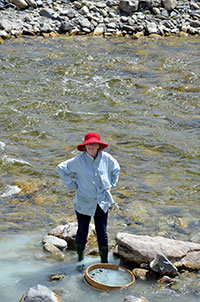 Suzanne J. Hand
School of Biological, Earth & Environmental Sciences
University of New South Wales
Sydney 2052, New South Wales
Australia
This email address is being protected from spambots. You need JavaScript enabled to view it.
Suzanne J. Hand is Associate Professor in Biological, Earth and Environmental Sciences at UNSW Australia. As a vertebrate palaeontologist and morphologist, she has published widely on the origins, systematics and evolutionary history of Australia's native fauna, the implications of continuing climatic and environmental change in Australia and the South Pacific, biocorrelation, and the global relationships, evolutionary ecology and biogeography of mammals, especially bats.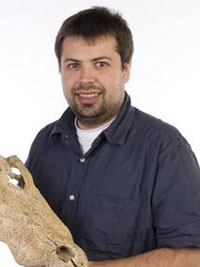 Richard Abel
Faculty of Medicine
Department of Surgery & Cancer
Imperial College London
London SW7 2AZ
England
This email address is being protected from spambots. You need JavaScript enabled to view it.
Richie Abel is a lecturer in musculoskeletal anatomy at Imperial College London. He obtained degrees in Zoology (BSc) and Palaeontology (MSc) before completing a PhD. His thesis examined bone growth and development in the primate pelvis. The study adopted micro-CT and geometric morphometrics to compare relative levels of plasticity and constraint. Comparisons were made across tissues (cortical and trabecular) as well as species (modern humans, chimpanzees, gorillas and monkeys). Richie is interested in studying bone quality, with particular regard to tissue development and senescence. The general aim is to improve the diagnosis and measurement of treatment outcomes for of metabolic bone diseases.