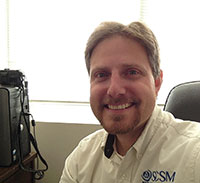 David J. Cicimurri
South Carolina State Museum
301 Gervais Street
Columbia, South Carolina 29201
USA

David Cicimurri is the Curator of Natural History at the South Carolina State Museum in Columbia, USA. Dave administers the State Museum's world-renowned holdings of paleontological, geological, and modern biological specimens from the southeastern United States, with an emphasis on South Carolina. Dave also serves as a consultant for other local museums with natural history collections and is in charge of the fossil reporting for South Carolina's hobby diver program.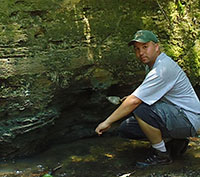 Jun A. Ebersole
McWane Science Center
200 19th Street North
Birmingham, Alabama 35203
USA

Jun Ebersole is the Director of Collections at McWane Science Center in Birmingham, Alabama, USA. Jun oversees the Alabama Collections Center, a collection that houses nearly 500,000 specimens and objects related to the paleontology, archaeology, and geology of Alabama. Jun is both an archaeologist and paleontologist and has conducted fieldwork in various parts of the United States as well as in East Africa. Jun also serves as an Adjunct Instructor in the Department of Anthropology at the University of Alabama at Birmingham.