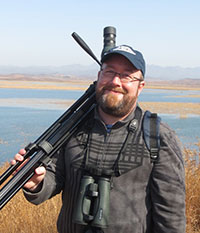 Thomas A. Stidham
Key Laboratory of Vertebrate Evolution and Human Origins
Institute of Vertebrate Paleontology and Paleoanthropology
Chinese Academy of Sciences
Beijing 100044
China
This email address is being protected from spambots. You need JavaScript enabled to view it.
In 2012, Tom moved to Beijing to join the Institute of Vertebrate Paleontology and Paleoanthropology, and is now an associate professor there. He is an avian paleontologist and integrative biologist focused mostly on understanding Cenozoic bird evolution, and he also is interested in the role of past climate change and related biogeographic dispersal in the formation of current global avian diversity. In addition to working on bird-based (and other non-mammalian) projects across China (and Asia), he also travels around China hiking, birding, and experiencing the cultural and culinary diversity of Asia.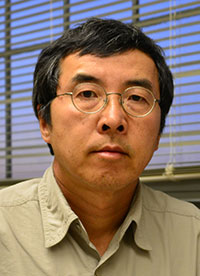 Xiaoming Wang
Department of Vertebrate Paleontology
Natural History Museum of Los Angeles County
900 Exposition Blvd.
Los Angeles, California 90007
USA
This email address is being protected from spambots. You need JavaScript enabled to view it.
Xiaoming is a Curator of Vertebrate Paleontology at the Natural History Museum of Los Angeles County, California and a Research Associate at the Institute of Vertebrate Paleontology and Paleoanthropology, Chinese Academy of Sciences, Beijing. He received his BSc at Nanjing University, Nanjing and his PhD at University of Kansas, Lawrence. He has led several paleontologic expeditions in Tibetan Plateau in recent years. Always focused on the interface of biologic and geologic evolution, his long-term interest is using vertebrate fossils to engage questions related to biostratigraphy, geochronology, and environmental changes in Tibet during the Cenozoic.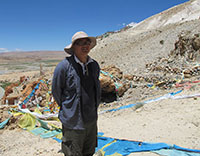 Qiang Li
Key Laboratory of Vertebrate Evolution and Human Origins
Institute of Vertebrate Paleontology and Paleoanthropology
Chinese Academy of Sciences
Beijing 100044
China
This email address is being protected from spambots. You need JavaScript enabled to view it.
Qiang Li is an Associate Professor at the Institute of Vertebrate Paleontology and Paleoanthropology (IVPP) of the Chinese Academy of Sciences, since 2008. He received his PhD from the IVPP in 2006. His field research spans Cenozoic terrestrial basins from across Qinghai-Xizang Plateau in addition to other provinces in western and northern China including Xinjiang, Gansu, and Inner Mongolia. He also has worked extensively in Southern Chinese basins. He has broad interests in the biodiversity and evolution of Cenozoic rodents, and recently published a book on the Neogene rodents of Inner Mongolia, documenting more than 100 fossil species.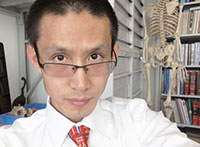 Xijun Ni
Key Laboratory of Vertebrate Evolution and Human Origins
Institute of Vertebrate Paleontology and Paleoanthropology
Chinese Academy of Sciences
Beijing 100044
China
This email address is being protected from spambots. You need JavaScript enabled to view it.
Xijun Ni obtained his Ph.D. in ecology at the Beijing Normal University. He had postdoctoral training in paleontology in the Institute of Vertebrate Paleontology and Paleoanthropology (IVPP) and the American Museum of Natural History (AMNH). He was recruited in the Hundred-Talent Program of the Chinese Academy of Sciences, and appointed as a research professor in the IVPP. He also is a research associate in paleontology at the AMNH and the Carnegie Museum of Natural History. His research interests lie in four areas: searching for primate, tree shrew, flying lemur, rodent, and other mammalian fossils; applying high resolution CT imaging and 3-dimensional digital reconstruction techniques in evolutionary and functional morphology studies; reconstructing phylogenetic relationships of primates, tree shrews, flying lemurs, rodents and other major groups of mammals based on large combined data matrices; and paleoecology and biochronology inference based on studying mammalian faunas.