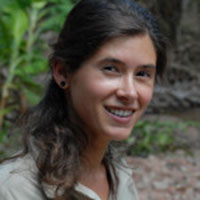 Maëva J. Orliac
Institut des Sciences de l'Evolution
UMR 5554 CNRS, IRD, EPHE
Université de Montpellier
Place Eugène Bataillon
34095 Montpellier cedex 5
France
This email address is being protected from spambots. You need JavaScript enabled to view it.
Maeva Orliac is researcher at the Insitut des Sciences de l'Evolution in Montpellier France. She is a vertebrate paleontologist primarily devoted to Cenozoic mammal evolution and phylogeny. She completed her undergraduate training and her PhD at the University Pierre et Marie Curie in Paris. Her work primarily focused on the morphology and systematics of suoids (pigs and peccaries) and hippos, and their relationships within Artiodactyla. Hippos being the closest relatives of whales according to molecular data, this topic is directly related to the terrestrial origin of cetacean, which is one of the problematic issues of mammalian evolution.
She has been working on the dental, cranial and postcranial morphology of Paleogene and Neogene suoids and hippopotamoids of the Old World (Europe, Asia and Africa) to understand how they are related and how their paleogeographical distribution changed. She also studied endocranial features of extinct and extant artiodactyls such as the middle and inner ear, and brain morphology.
After several expeditions in France, recent paleontologic fieldwork has taken her to the Cenozoic deposits of Turkey and Amazonia.

Levent Karadenizli
MTA Genel Müdürlüğü Jeoloji Etütleri Dairesi
Üniversiteler Mahallesi
Dumlupınar Bulvarı
TR-06800, Çankaya-Ankara
Turkey
This email address is being protected from spambots. You need JavaScript enabled to view it.
Levent KARADENIZLI is Associated Professor and geologist at the General Directorate of Mineral Research and Exploration in Ankara, Turkey. He studied basin formation, stratigraphy and sedimentary environments of terrestrial and marine deposits in several Cenozoic basins of Turkey. He mapped several sedimentary basins in Turkey and provided data on the evolution of their sedimentary environments, lastly in the Çankiri and Sivas basins.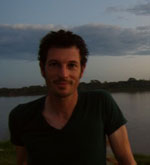 Pierre-Olivier Antoine
Institut des Sciences de l'Evolution
UMR 5554 CNRS, IRD, EPHE
Université de Montpellier
Place Eugène Bataillon
34095 Montpellier cedex 5 France
This email address is being protected from spambots. You need JavaScript enabled to view it.
Pierre-Olivier Antoine is a vertebrate paleontologist primarily devoted to Cenozoic mammal evolution, phylogeny, and spatiotemporal distribution. He completed his undergraduate training at the University of Toulouse and his PhD at the Muséum National d'Histoire Naturelle in Paris. He was Post-doctorate fellow at the University of Montpellier and Assistant Professor in the University of Toulouse.
His research combines phylogenetic analyses and fieldwork in remote areas such as Balochistan, Peruvian Amazonia, and the Andean Altiplano. Major focuses of his research are: i) Cenozoic stratigraphy, biochronology, and palaeogeography of Eurasia; ii) evolution of megaherbivores (anatomy, systematics, phylogeny, and biochronology), with respect to palaeoenvironmental changes and Cenozoic geodynamics; iii) Cenozoic Evolution of western Amazonian ecosystems and biodiversity, with respect to Andean geodynamics.
Outside interests include running (marathon) and drumming (in punk rock and hardcore bands).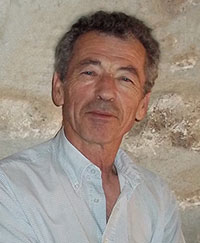 Sevket Sen
Centre de recherches sur la paléobiodiversité et les Paléoenvironnements
UMR 7207 CNRS, UPMC, MNHN
8 rue Buffon
75005, Paris
France
This email address is being protected from spambots. You need JavaScript enabled to view it.
Sevket SEN is emeritus Research Director at the National Research Center and works at the Natural History Museum of Paris, France. He investigated Oligocene and Tertiary mammal faunas around the Mediterranean realm and magnetostratigraphy of terrestrial deposits. He edited several volumes on mammalian faunas and published hundreds of academic and non-academic papers.