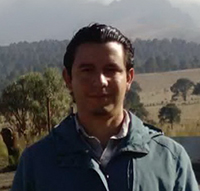 Juan C. Gutiérrez-García
Centro de Investigaciones en Óptica
Loma del Bosque 115, A.P. 1-948
León, Guanajuato, 37150
México
This email address is being protected from spambots. You need JavaScript enabled to view it.
Juan Carlos Gutiérrez-García was graduated in 2006 as Mechatronic Engineer at Centro de Enseñanza Técnica Industrial (CETI), in Guadalajara, México, and obtained his MS degree in Optical Sciences at the Centro de Investigaciones en Óptica (CIO) in León, México. He is Ph. D. candidate in Optical Sciences at CIO. His research interest includes the signal and image processing, optical metrology, models of light-matter interaction, polarization in optical media, bioinformatics and morphometrics.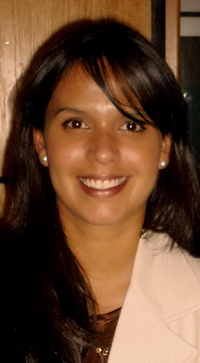 Tania A. Gutiérrez-García
Departamento de Ciencias Computacionales
Centro Universitario de Ciencias Exactas e Ingenierías
Universidad de Guadalajara
Blvd. Marcelino García Barragán 1421
Guadalajara, Jalisco, 44430
México
This email address is being protected from spambots. You need JavaScript enabled to view it.
Tania A. Gutiérrez-García, Ph. D. is a research scientist at the Department of Computational Sciences, Universidad de Guadalajara. She is dedicated to the study of the genetic patterns of biodiversity, including the geographical and historical perspectives. Her main research lines are phylogeography, ancient DNA, metagenomics and bioinformatics.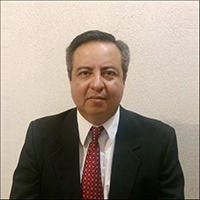 J.F. Mosiño
Tecnológico Nacional de México - Instituto Tecnológico de León
Avenida Tecnológico S/N
León, Guanajuato, 37290
México
This email address is being protected from spambots. You need JavaScript enabled to view it.
Dr. Mosiño was graduated in 1995 as Bachelor in Electronic Engineering from University of Guanuajuato and received also the Master Degree in Electrical engineering in 1997. In 2001 he obtained the Ph. D. in Optical Sciences at the Optical Research Centre CIO in León Gto. México. Before he joined the Instituto Tecnológico de León as professor he spend time at CIO as researcher from 2001-2009. Since 2002 is Member of the National Research System (SNI level 2) by the Mexican Council of Science and Technology (CONACYT). His research interest includes: Signal and image processing, optical metrology, fringe analysis, energy transfer in solids and propagation of polarized light in anisotropic media.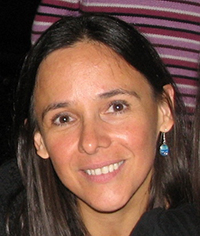 Ella Vázquez-Domínguez
Departamento de Ecología de la Biodiversidad
Instituto de Ecología
Universidad Nacional Autónoma de México
Apartado Postal 70-275, Ciudad Universitaria
México Distrito Federal, 04510
México
This email address is being protected from spambots. You need JavaScript enabled to view it.
Works on research within molecular ecology, evolution and population genetics of vertebrates, with emphasis on questions regarding phylogeography and historical diversification and distribution of natural populations, extant and extinct.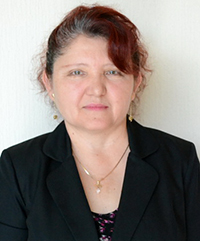 Amalia Martínez
Centro de Investigaciones en Óptica
Loma del Bosque 115, A.P. 1-948
León, Guanajuato, 37150
México
This email address is being protected from spambots. You need JavaScript enabled to view it.
Amalia Martínez-García received her BS degree in physics from Facultad de Ciencias Físico-Matemáticas, UANL, Monterrey, her MS degree from the Division of Applied Physics, Centro de Investigación Científica y de Educación Superior de Ensenada (CICESE), and her PhD in Optics at Centro de Investigaciones en Óptica (CIO), León, Mexico. She was research scientist at CICESE. Currently, she is researcher at CIO, member of the National System of Researchers, Mexico, Mexican Academy of Optics, SPIE and OSA. She is the President of the Mexican Academy of Optics (AMO), 2015-2016. Her research interests are optical metrology with holography, speckle and moiré techniques, images correlation and stereo vision systems.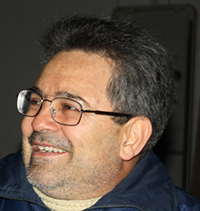 Joaquín Arroyo-Cabrales
Laboratorio de Arqueozoología "M. en C. Ticul Alvarez Solórzano", Subdirección de Laboratorios y Apoyo Académico, Instituto Nacional de Antropología e Historia
Moneda #16, Colonia Centro
06060 Distrito Federal
México
This email address is being protected from spambots. You need JavaScript enabled to view it.
Joaquín Arroyo-Cabrales, Ph. D. is a Senior Scientist at the Archaeozoology Lab, National Institute of Anthropology and History, the Mexican federal agency that takes care of the Historical, Archaeological, and Paleontological Heritages, and currently is in charge of the Paleontological Collection. His research focuses on Late Quaternary vertebrates and their contribution for understanding the paleoenvironments in which human survived in the Americas.