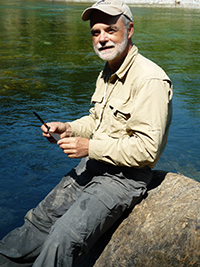 Dale E. Greenwalt. Department of Paleobiology, National Museum of Natural History MRC 121, Smithsonian Institution, 10th & Constitution Ave. NW, Washington, D.C., 20013-7012, USA; This email address is being protected from spambots. You need JavaScript enabled to view it.
Dale Greenwalt received his B.A. from the University of Minnesota, an M.Sc. from Bemidji State University and his Ph.D. from Iowa State University. He was an Assistant Professor of Biochemistry at San Jose State University before moving to the biotechnology industry, working at Human Genome Sciences and Poietic Technologies, the latter at which he was Director of Research. Now retired, he is currently a Research Collaborator at the Smithsonian's National Museum of Natural History where he has established a collection of fossil insects from the Eocene Kishenehn Formation in northwestern Montana.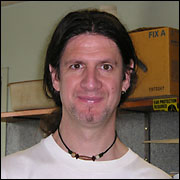 Jonathan G. Wingerath. Department of Paleobiology, National Museum of Natural History MRC 121, Smithsonian Institution, 10th & Constitution Ave. NW, Washington, D.C., 20013-7012, USA; This email address is being protected from spambots. You need JavaScript enabled to view it.
B.S., Geology, St/ Lawrence University, 1985; M.F.S., Forest Soils & Hydrology, Yale School of Forestry and Environmental Studies, 1987. My current research interests and responsibilities include collections management of paleobotanical collections at the Paleobiology Department at the National Museum of Natural History in Washington, D.C. I am also the Department Thin-Section Specialist.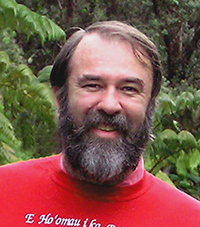 Neal L. Evenhuis. Department of Natural Science, Bishop Museum, 1525 Bernice Street, Honolulu, Hawaii 96817-2704, USA; This email address is being protected from spambots. You need JavaScript enabled to view it.
Neal L. Evenhuis, Ph.D., is currently Senior Entomologist at the Bishop Museum in Honolulu, Hawaii. In his career as a research entomologist conducting field work throughout the Pacific, he has published over 550 scientific articles and eight books (including the world catalog of fossil flies in 1994) and described over 600 species new to science. Among his many interests are the systematics and taxonomy of the fly families Bombyliidae, Mythicomyiidae, Keroplatidae, Dolichopodidae, and Strongylophthalmyiidae.