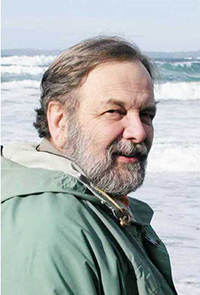 Gary Kaiser. Royal BC Museum, 675 Belleville Street, Victoria British Columbia, Canada V8W 9W2. This email address is being protected from spambots. You need JavaScript enabled to view it.
Gary Kaiser received his M.Sc. from Carleton University and worked for 30 years as a conservation biologist in the Migratory Birds Program of the Canadian Wildlife Service. Although he was most deeply involved with colonial seabirds of the temperate zone, his position gave him the opportunity to participate in projects on sandpipers and forest birds in southern Asia and South America. After retirement he returned to a childhood interest in paleontology and published Inner Bird: evolution and anatomy in 2007. He has subsequently participated in various projects involving reproductive activity in Cretaceous birds, bring his broad knowledge of modern birds and the principles of behavioral ecology to bear on the interpretation of fossils. For the past 15 years, he has been a research associate at the Royal BC Museum.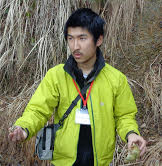 Junya Watanabe. Department of Geology and Mineralogy, Kyoto University, Sakyoku Kitashirakawa Oiwakecho, Kyoto, 606-8502 Japan. This email address is being protected from spambots. You need JavaScript enabled to view it.
Junya Watanabe is a Ph.D. candidate in the Department of Geology and Mineralogy, Kyoto University. He works primarily on the skeletal ontogeny of birds and its implications for morphological evolution. He has worked on several remote islands in Japan to collect onogenetic series of birds. His research interests include avian anatomy, paleontology, systematics, and evolution.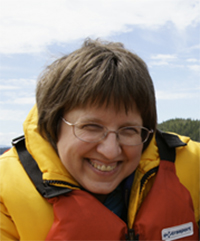 Marji Johns. Royal BC Museum, 675 Belleville Street, Victoria British Columbia, Canada V8W 9W2. This email address is being protected from spambots. You need JavaScript enabled to view it.
Marji received her M.Sc. from the University of Victoria and has worked for over 36 years in palaeontology and geoscience. Her multidisciplinary Cenozoic and Mesozoic research has resulted in publications on the Tofino Basin and Queen Charlotte Basin and Triassic biostratigraphy and geoscience in northeastern British Columbia. She is currently Collections Manager, Palaeontology at the Royal BC Museum, Victoria.