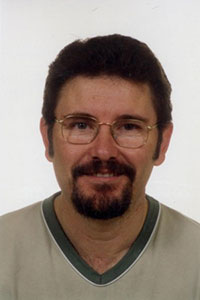 Luis Moliner. ENSAYA Laboratory, Aneto nº 8, Cuarte de Huerva, Zaragoza, 50410, Spain,
Geologist. PhD thesis focused on ammonites and biostratigraphy in the Lower Kimmeridgian of the southeastern Iberic Chain, 2009. Graduate in the University of Granada, Spain, in 1982; later on working as geologist focused on Coal Mining from 1985 to 1987, and Civil Engineering Geology and Geotechnics from 1988.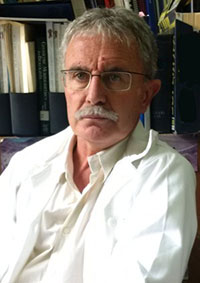 Federico Olóriz. University of Granada, Department of Stratigraphy and Paleontology, Av. Fuentenueva s/n, Granada, 18071, Spain, (corresponding author)
Full Professor in the Department of Stratigraphy and Palaeontology at the University of Granada, Spain. PhD thesis focused on Kimmeridgian and Lower Tithonian ammonites from the Betic Cordillera, 1976[-1978]. Research interest focused in sedimentary geology, geochemistry, biostratigraphy, ecostratigraphy and palaeobiogeography of invertebrates, mainly ammonites, from the Upper Jurassic and lowermost Cretaceous.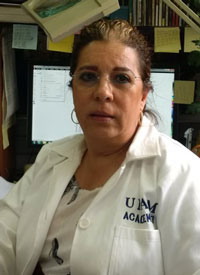 Ana Bertha Villaseñor. Universidad Nacional Autónoma de México, Instituto de Geología, Departamento de Paleontología, Cd. México, 04510, Mexico,
Working on Mexican Upper Jurassic ammonites since 1989. PhD in Sciences, 1991, at the Faculty of Sciences in the Universidad Nacional Autónoma de México (UNAM). Full-time Researcher at IGL, UNAM, and leader of projects on Upper Jurassic ammonites from Mexico. Main research interest focused on taxonomy, biostratigraphy, and taphonomy of Jurassic invertebrate faunas from Mexico.