APPENDIX 1.
Elasmobranchii of the Cantaure Formation and their record per localities, jaw position and tooth measurements. Abbreviations: number of specimens (N°), total number of specimens (N° T) and indeterminate (indet.).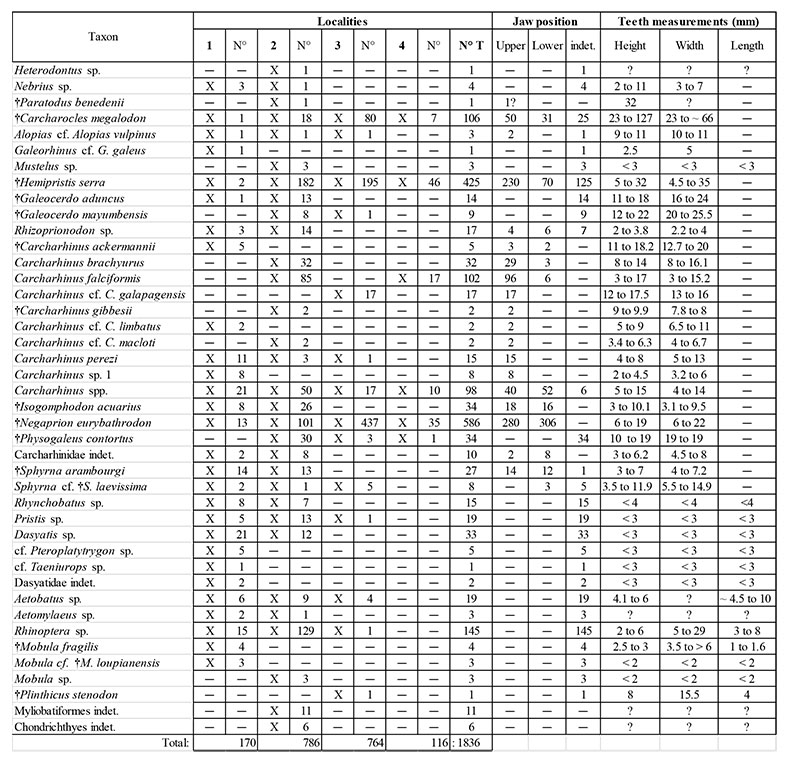 APPENDIX 2.
Referred fossil specimens and collection numbers.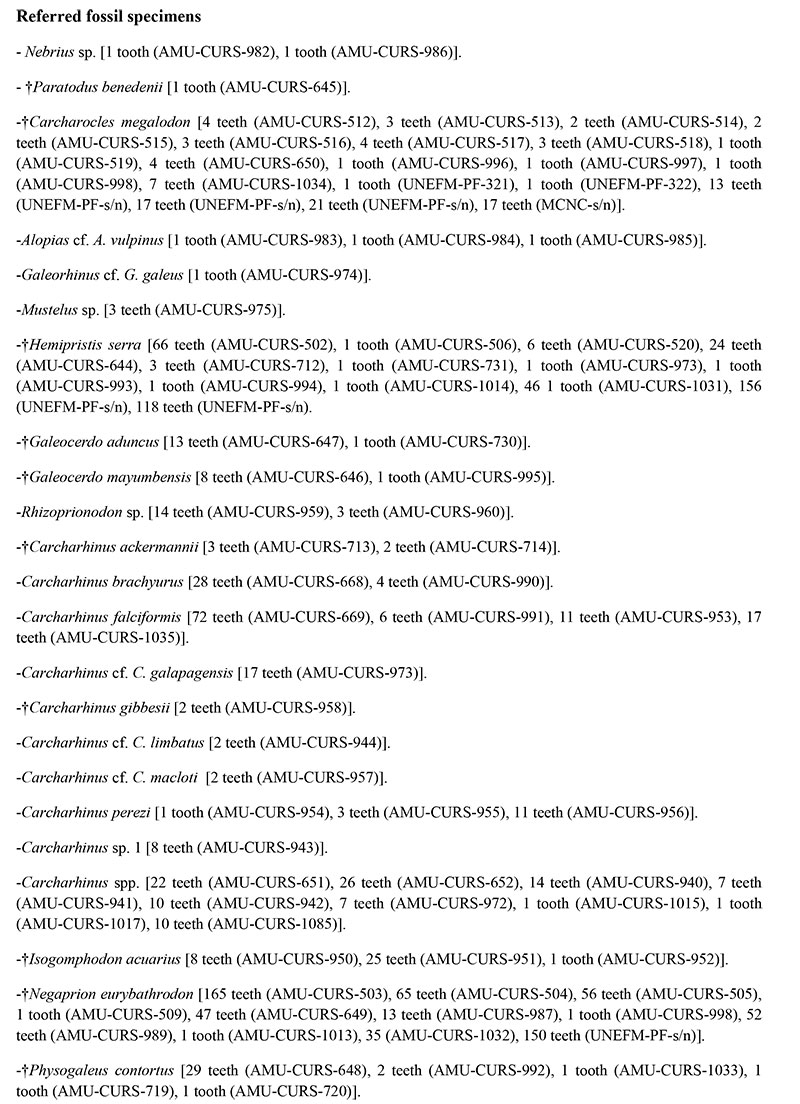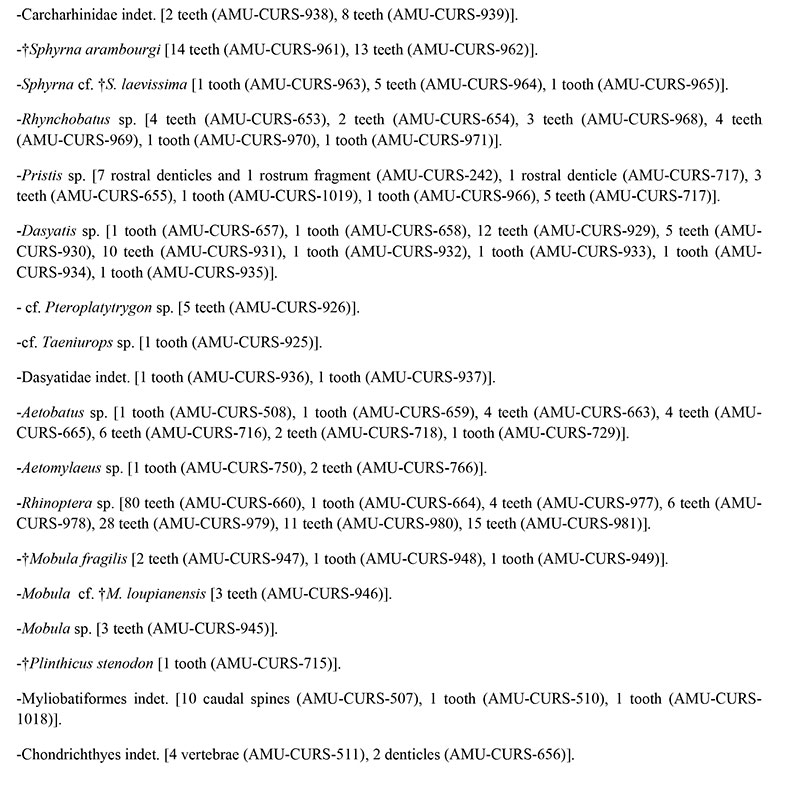 APPENDIX 3.
Bathymetric and feeding preferences of the Cantaure Formation elasmobranch taxa, based on the biology of their extant relatives. The gray shadow indicates the feeding preferences. Abbreviations: minimun (Mn), maximun (Mx) and meters (m).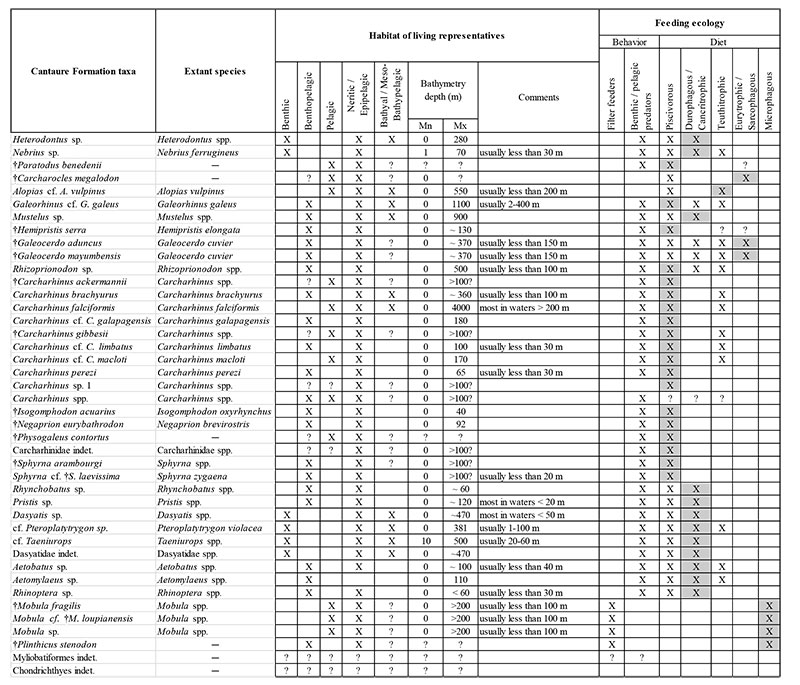 APPENDIX 4.
Relative abundance of elasmobranchs in the Cantaure Formation. 1. Abundance percentage per locality per taxon. 2. Total abundance per locality. Ht: Heterodontiformes; Or: Orectolobiformes; La: Lamniformes; Ca: Carcharhiniformes; Ra: Rajiformes; My: Myliobatiformes; In: Indeterminate; Loc.: locality; †: extint taxon. *: Percentage does not include Carcharhinus spp., Myliobatiformes indet. and Chondrichthyes indet.