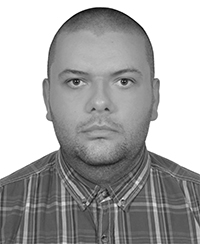 Adrian Marciszak. Department of Paleozoology, Institute of Environmental Biology, Faculty of Biological Sciences, University of Wrocław, Sienkiewicza 21, 50-335 Wrocław, Poland. This email address is being protected from spambots. You need JavaScript enabled to view it.
Adrian Marciszak, born in 1983, is married, has one child. In 2007 completed master thesis entitled "Carnivore mammals (Carnivora, Mammalia) from Żabia Cave". Recently focused on Tertiary carnivore mammals, mostly from territory of Central Europe, but also from Spain and Russia.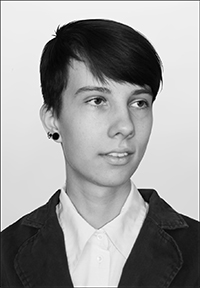 Wiktoria Gornig. Department of Paleozoology, Institute of Environmental Biology, Faculty of Biological Sciences, University of Wrocław, Sienkiewicza 21, 50-335 Wrocław, Poland. This email address is being protected from spambots. You need JavaScript enabled to view it.
Wiktoria Gornig was born in 2014 completed master thesis entitled "Steppe brown bear Ursus arctos priscus Goldfuss, 1818 from Niedźwiedzia Cave in Kletno". Recently she focused on the Sudeten speleoid ursids as an PhD student on the University of Wrocław. Her interests are focused on mammals, especially fossil carnivores, including also recent species. She is also involved in the performance of graphic design, web pages, as well as graphic design of scientific and popular science publications.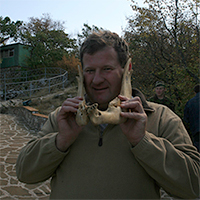 Krzysztof Stefaniak. Department of Paleozoology, Institute of Environmental Biology, Faculty of Biological Sciences, University of Wrocław, Sienkiewicza 21, 50-335 Wrocław, Poland. This email address is being protected from spambots. You need JavaScript enabled to view it.
Krzysztof Stefaniak graduated from the Wroclaw University, Poland in 1986 and received his PhD in 2001. He has been working at the Department of Palaeozoology, Zoological Institute, University of Wroclaw, Poland since 1984. His interests are focused on fossil mammals, especially ungulates, including Neogene and Quaternary deer. His research activity includes also archaeozoology, caves and fossil DNA. He has participated in excavations in karst areas of Poland and the Ukraine for 30 years. He lectures palaeontology, archaeozoology and the history of the formation of the modern fauna and flora during the Quaternary at the University of Wroclaw.