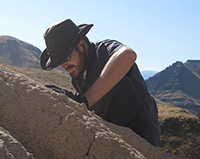 Joshua X. Samuels. East Tennessee State University, Department of Geosciences and Museum of Natural History, Johnson City, Tennessee, 37614, USA,
Joshua Samuels received his bachelors (B.S.) in biology from the College of Idaho and a doctorate (PhD) in biology from UCLA. From 2010 to 2016 Josh was Museum Curator / Chief of Paleontology at John Day Fossil Beds National Monument in Oregon. In 2016 he started a new position at East Tennessee State University as Assistant Professor of Geosciences and Research Curator at the Natural History Museum & Gray Fossil Site. His research has mainly focused on the paleoecology and evolution of mammals, primarily rodents and carnivorans, as well as systematics and biostratigraphy. He has published 16 peer reviewed articles to date.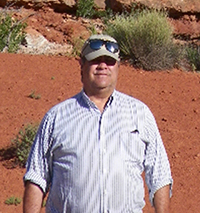 William W. Korth. Rochester Institute of Vertebrate Paleontology, 265 Carling Road, Rochester, New York, 14610. USA,
William Korth received a bachelors (B.A.) and doctorate (PhD) from the University of Pittsburgh and a masters (MS) from the University of Nebraska, Lincoln. Bill is currently Assistant Professor of Earth Science at Nazareth College. He is one of the founders of the Rochester Institute of Vertebrate Paleontology and editor of the journal Paludicola. In 1994, Plenum Press published his book "The Tertiary Record of Rodents in North America". Bill's research has focused on taxonomy and systematics of rodents, including description of over 150 new species in more than 100 peer reviewed publications.