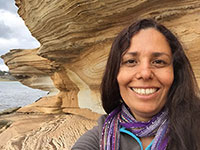 Laís V. Ramalho. Instituto Español de Oceanografia - IEO, Puerto Pesquero, s/n, Fuengirola. 29640; and Universidad de Málaga, Málaga - España.
Doctor in Zoology specialized in Bryozoan taxonomy from Cenozoic and Recent.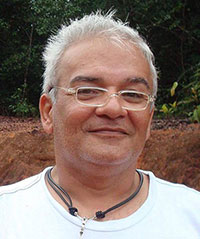 Vladimir A. Távora. Laboratório de Paleontologia, Faculdade de Geologia, Instituto de Geociências, Universidade Federal do Pará, Caixa Postal 1611, Belém, Pará, Brazil.
Geologist, a master and Ph.D. degrees in Paleontology from the Universidade Federal do Rio de Janeiro. He is currently associate professor of the Universidade Federal do Pará, and has experience in Paleontology and paleobiology of fossil invertebrates of Cretaceous and Tertiary ages, as well as Paleontology teaching.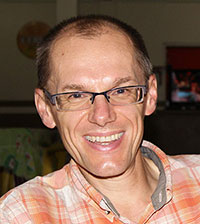 Kamil Zagorsek. Department of Geography, Technical University of Liberec, Studentská 2, CZ-461 17 Liberec, Czech Republic.
Zagorsek is working on Department of Geography in Technical University of Liberec (from 2017 as a head) and specialized to biogeography, especially of paleobiogeography, taxonomy, biology and ecology of bryozoans.