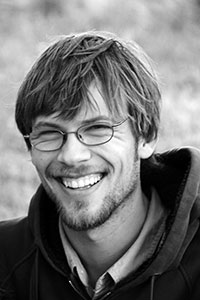 D. Cary Woodruff. Royal Ontario Museum; University of Toronto, Toronto, ON, Canada; and Great Plains Dinosaur Museum and Field Station, Malta, MT, United States of America. This email address is being protected from spambots. You need JavaScript enabled to view it.
D. Cary Woodruff – Cary received his B.Sc. and M.Sc. in Earth Sciences with an emphasis in Paleontology at Montana State University under Dr. John "Jack" Horner. Cary's research ranges from actualistic taphonomy of burrowing dinosaurs, bovid vertebral anatomy, soft tissue preservation in the fossil record, with the majority dedicated to sauropod biomechanics and ontogeny. Cary is the Director of Paleontology at the Great Plains Dinosaur Museum in Malta, Montana, and is simultaneously a Ph.D. student at the University of Toronto with Dr. David Evans.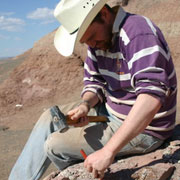 Denver W. Fowler. Dickinson Museum Center, Dickinson, ND, United States of America. This email address is being protected from spambots. You need JavaScript enabled to view it.
Dr. Denver W. Fowler – Denver received his B.Sc. at the University of Durham, his M.Sc. at the University of Bristol, and recently his Ph.D. at Montana State University under Dr. John "Jack" Horner. Denver's diverse research topics range from taphonomy, biomechanics, paleobiology, biostratigraphy, to ontogeny. Denver's research regarding paleobiology and heterochrony is helping to better understand the intimate details surrounding dinosaur lives and evolution. Denver is currently the Curator of Paleontology at the Dickenson Dinosaur Museum in Dickinson, ND.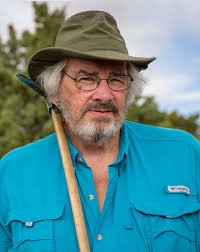 John R. Horner. Burke Museum of Natural History and Culture, University of Washington, Seattle, WA, United States of America. This email address is being protected from spambots. You need JavaScript enabled to view it.
Dr. John "Jack" R. Horner – Jack has received honorary doctorates from the University of Montana and Pennsylvania State University. In 1979 Jack and Bob Makela discovered the first dinosaur eggs in North America at a massive nesting colony known as "Egg Mountain". The discovery of "Egg Mountain" and the hadrosaur Maiasaura was the first evidence of dinosaurian parental care, and a major component to the "Dinosaur Renaissance". Since coming to the Museum of the Rockies in 1982, Jack has built one of the largest dinosaur research facilities in the world. Jack's research has spanned every aspect of paleontology, but his work on dinosaur ontogeny – via histologic examination – has re-written how we understand the growth and development of dinosaurs.