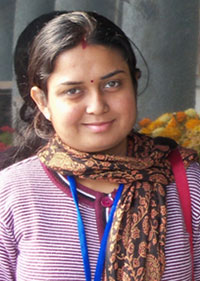 Rakhi Dutta, Department of Geological Sciences, Jadavpur University, Kolkata-700032, India, This email address is being protected from spambots. You need JavaScript enabled to view it.
Rakhi Dutta recently completed her Ph.D from Jadavpur University. Kolkata. She is presently working on Jurassic ammonites focusing on intraspecific variability, sexual dimorphism and their evolutionary and biostratigraphic implications.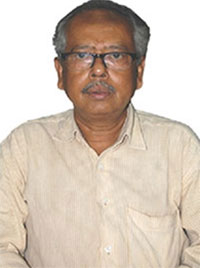 Subhendu Bardhan, Department of Geological Sciences, Jadavpur University, Kolkata-700032, India, This email address is being protected from spambots. You need JavaScript enabled to view it.
Subhendu Bardhan, received his Ph.D. from Jadavpur University and had been on the faculty there since 1981 from where he has recently retired. He works on various groups of mega-invertebrate fossils and has strong interest in unraveling palaeobiological intrigues, evolution and extinction, and sexual dimorphism in cephalopods. His current research interest involves coastal ecology of molluscs and the prey-predator interaction (drilling and peeling) on molluscs in space and time.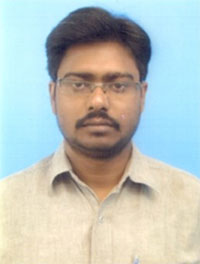 Shubhabrata Paul, Department of Applied Geology, Indian Institute of Technology (Indian School of Mines), Dhanbad-826004, India, This email address is being protected from spambots. You need JavaScript enabled to view it.
Shubhabrata Paul received his PhD degree in 2013 from the University of South Florida, USA. Currently he is an INSPIRE Faculty in the Department of Applied Geology, IIT (ISM) Dhanbad. Focus of his research involves unraveling macroevolutionary trends and their underlying processes. Presently, he is working on ecological and evolutionary significance of background and mass extinctions.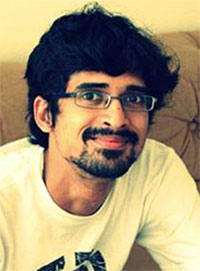 Subhronil Mondal, Department of Geology, University of Calcutta, Kolkata-700019, India, This email address is being protected from spambots. You need JavaScript enabled to view it.
Subhronil Mondal received his PhD degree in 2014 from the University of South Florida, USA. Currently he is an Assistant Professor Department of Geology, University of Calcutta. His works involve long- and short-term macroecological changes and their macroevolutionary impacts in the marine molluscan history of life. The short-term ecological studies include documentation of predation and competition among molluscan communities; while the long-term studies include documentation of interrelationship between macroecology and macroevolution.