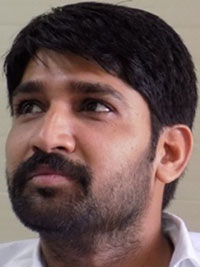 Narendra K. Swami. Himalayan Geology Division, Geological Survey of India, Sector-E, Aliganj, Lucknow, 226024, Uttar Pradesh, India. This email address is being protected from spambots. You need JavaScript enabled to view it.
Dr. Narendra K. Swami is Geologist who has extensively worked on Jurassic sequence of Kachchh, Jaisalmer, Spiti and Uttarakhand. He has published one scientific paper in international journals and three abstract presented in national seminars. He has also worked on Dhoosa oolite of Kachchh and presently worked on hardground, ammonoids and Ichno-fossils of Jurassic.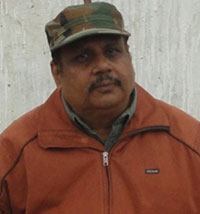 Satish C. Tripathi. Himalayan Geology Division, Geological Survey of India, Sector-E, Aliganj, Lucknow, 226024, Uttar Pradesh, India. This email address is being protected from spambots. You need JavaScript enabled to view it.
Dr. Satish C. Tripathi has contributed immensely to the geology of Kumaon-Garwhal Himalaya and Trans-Himalayan sector of Northwestern Himalaya. He has published 36 scientific papers in International and national journals. Dr. Tripathi is editor of open access e-Journal Earth Science India and Series Editor of Society of Earth Scientists Series by Springer.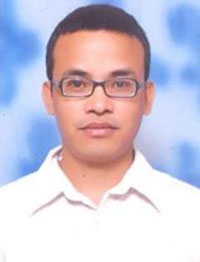 Ramesh Laishram. Geological Survey of India, Plot no. 3, Sector- 33B, Chandigarh, 160020, Chandigarh, India. This email address is being protected from spambots. You need JavaScript enabled to view it.
Mr. Ramesh Laishram has carried out intensive work in Himachal Pradesh, including National Geochemical Mapping program and Tethyan Sequence of Spiti Valley.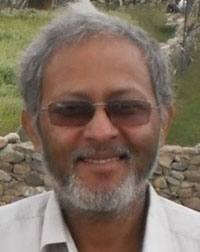 Amit Dharwadkar. Geological Survey of India, Sector-E, Aliganj, Lucknow, 226024, Uttar Pradesh, India. This email address is being protected from spambots. You need JavaScript enabled to view it.
Mr. Amit Dharwadkar has extensively worked in Antarctic and Arctic regionsfor over 15 years participating in eight geo-scientific expeditions and augmented our knowledge of Polar regions. His work in various glaciological investigations and climate change has yielded valuable insights in Polar Ice recession pattern and mass-balance characteristics. His contributions have been incorporated and resulted in the publications of two maps apart from several research articles in national and international journals.