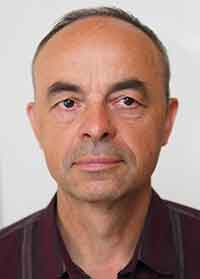 Alfred Uchman. Institute of Geological Sciences, Jagiellonian University, Gronostajowa 3a, PL 30-387 Kraków, Poland;
Alfred Uchman is an ichnologist working on invertebrate ichnology in marine and non-marine facies, mostly in Europe. His interest is focused mostly on ichnotaxonomy and palaeoecology of trace fossils in deep-sea sediments. He graduated from the Jagiellonian University in Kraków, Poland. Since that time he is working in the Institute of Geological Sciences of the same university. Alfred Uchman is the titular professor since 2001, a member of the Polish Academy of Art and Sciences and the Polish Academy of Sciences. In 2012-2016 he was the President of the International Ichnological Society.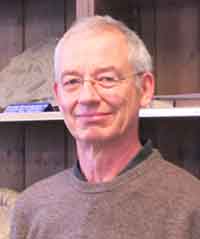 Andreas Wetzel. Geologisches Institut, Universität Basel, Bernoullistrasse 32, CH-4056 Basel, Switzerland;
Andreas Wetzel is sedimentologist working on Holocene and Pleistocene sediments in the South China Sea and also in Mesozoic sedimentary rocks in Switzerland and Argentina. Since his PhD at the University in Kiel (Germany) on bioturbation processes in Late Quaternary deep-sea sediments off NW Africa he is continuously interested in ichnology. From 1980 to 1987 he worked as postdoc and assistant professor at the University of Tübingen (Germany) on physical properties of deep-sea sediments focusing on DSDP and ODP material. Since 1987 he is professor at the University of Basel (Switzerland) teaching sedimentology.