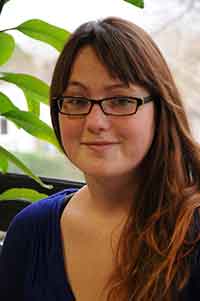 Mathilde Evreïnoff. Amap - BotAnique et Modélisation de l'Architecture des Plantes et des végétations, CNRS, CIRAD, INRA, IRD, Université de Montpellier, Montpellier, France. This email address is being protected from spambots. You need JavaScript enabled to view it.
Mathilde Evreïnoff got a master degree in palaeontology, palaeobiology and phylogeny at the University of Montpellier. She left the academic world to become a teacher in Life and Earth Sciences at Creteil, near Paris. She is also involved in the promotion of the links between culture and science for adults and schoolchildren.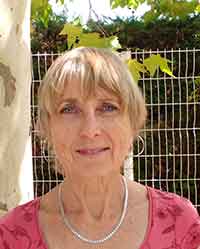 Brigitte Meyer-Berthaud. Amap - BotAnique et Modélisation de l'Architecture des Plantes et des végétations, CNRS, CIRAD, INRA, IRD, Université de Montpellier, Montpellier, France. This email address is being protected from spambots. You need JavaScript enabled to view it.
Brigitte Meyer-Berthaud is a CNRS Research Director in a laboratory dedicated to the modeling of plant architecture and vegetation in Montpellier, southern France. She is a palaeobotanist with a main interest on the Devonian and Early Carboniferous plants that evolved modern morphologies. She is specialized in anatomically preserved plants and is currently involved in the study of floras from Australia and Morocco, that correspond to the former Gondwana paleocontinent.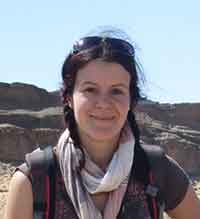 Anne-Laure Decombeix. Amap - BotAnique et Modélisation de l'Architecture des Plantes et des végétations, CNRS, CIRAD, INRA, IRD, Université de Montpellier, Montpellier, France.
This email address is being protected from spambots. You need JavaScript enabled to view it.
Anne-Laure Decombeix is CNRS researcher in the department "Botany and modeling of plant architecture and vegetation" in Montpellier, France. She has a PhD in palaeontology from the University of Montpellier and was a postdoctoral researcher at the University of Kansas. She works on plants from the Palaeozoic and early Mesozoic, with a particular interest for the diversity and biology of fossil trees and for the fossil floras of Gondwana. Recent fieldwork has taken her to Australia and Antarctica.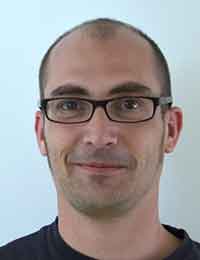 Renaud Lebrun. Institut des Sciences de l'Evolution de Montpellier, CNRS, IRD, Université de Montpellier, Montpellier, France. This email address is being protected from spambots. You need JavaScript enabled to view it.
Renaud Lebrun is a research engineer at the CNRS, and the head of the µCT department of the Montpellier Ressources Imagerie (MRI) platform. The µCT facilities he manages are housed at the Institut des Sciences de l'Evolution de Montpellier (ISEM). R. Lebrun develops 3D analysis softwares and the websites of the scientific journals Palaeovertebrata and MorphoMuseuM. He is a vertebrate palaeontologist, specializing in mammals and notably primates.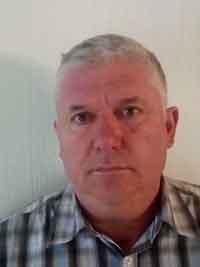 Philippe Steemans. Département de Géologie, Unité de recherche PPP, Université de Liège, Campus du Sart Tilman, Quartier Agora, Allée du 6 Août, 14, Bât. B-18, B-4000 Liège 1, Belgium. This email address is being protected from spambots. You need JavaScript enabled to view it.
Dr. Philippe Steemans is a researcher in Palaeozoic palynology. His work is focused on Ordovician, Silurian and Devonian miospores from all continents, but preferentially from Saudi Arabia, Africa, South America and Europe. He is a specialist of cryptospores and he studies the invasion of continents by the earliest land plants. His main scientific interests are related to taxonomy, biostratigraphy, palaeoecology, and palaeogeography.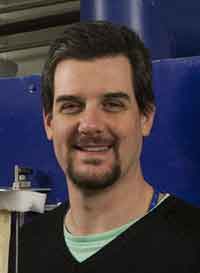 Paul Tafforeau. European Synchrotron Radiation Facility, 71 avenue des Martyrs, CS-40220, F-38043 Grenoble cedex 09, France. This email address is being protected from spambots. You need JavaScript enabled to view it.
Dr. Paul Tafforeau is a beamline scientist at the European synchrotron Radiation Facility. He is primarily a palaeontologist working on primate teeth microstructrure and development. He became a specialist in X-ray imaging applied on fossils and developed the palaeontology activities at the ESRF. Scientific interest are related to dental development, human evolution, evolutionary biology, X-ray imaging and instrumentation.