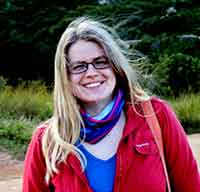 Laura J. Cotton. Naturalis Biodiversity Center, P.O. Box 9517, 2300 RA Leiden, The Netherlands; present address: Florida Museum of Natural History, 1659 Museum Road, University of Florida, Gainesville, FL 32611, USA and Department of Geological Sciences, University of Florida, 241 Williamson Hall, Gainesville, FL32611, USA ; This email address is being protected from spambots. You need JavaScript enabled to view it.
Laura Cotton is a research assistant professor at the Department of Geological Sciences, University of Florida and Florida Museum of Natural History where she is additionally responsible for curating the micropalaeontological collections. Laura completed her MEarthSci at Oxford in 2008 and her PhD at Cardiff in 2013 working on the larger foraminifera of Tanzania. She has since held post doctoral positions at Naturalis Biodiversity Center, Leiden and the School of Biological Sciences at the University of Hong Kong. Her research interests are biostratigraphy, biodiversity and evolution of larger benthic foraminifera particularly through climate events such as the Eocene - Oligocene transition.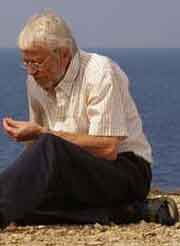 Arie W. Janssen. Naturalis Biodiversity Center, P.O. Box 9517, 2300 RA Leiden, The Netherlands; This email address is being protected from spambots. You need JavaScript enabled to view it.
From 1969 to early retirement in 1997 Arie W. Janssen used to be a curator of the Palaeontology Department (Cainozoic Mollusca) of the National Museum of Geology and Mineralogy (nowadays incorporated in Naturalis Biodiversity Center) at Leiden, The Netherlands). He was responsible for the large collections, amassed substantial material from all over Europe and published many papers on molluscan faunas, mainly on those from the North Sea Basin. From c. 1980 onward he specialized on fossil holoplanktic Mollusca, concentrating on systematics and biostratigraphy on a global scale. After retirement he remained an associate researcher of the Naturalis museum until the present day.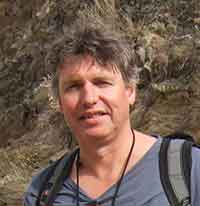 Paul N. Pearson. School of Earth and Ocean Sciences, Cardiff University, Main Building, Park Place, Cardiff. CF10 3AT, United Kingdom; This email address is being protected from spambots. You need JavaScript enabled to view it.
Paul Pearson is Professor of Geology at the School of Earth and Ocean Sciences in Cardiff University in Wales, U.K. He specializes in the study of palaeoclimate and stratigraphy, with a special interest in the evolution, taxonomy, and geochemistry of planktic foraminifera. He has sailed on several occasions with the Integrated Ocean Discovery Program and its predecessors and has led campaigns of onshore drilling and field collecting in Tanzania and elsewhere.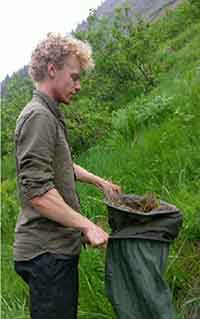 Rens van Driel. Buys Ballotsingel 85A, 3112 JD, Schiedam, The Netherlands; This email address is being protected from spambots. You need JavaScript enabled to view it.
Rens van Driel is an undergraduate student Applied Biology at the Aeres University of Applied Sciences. At his internship at Naturalis Biodiversity Center he got knowledgeable on 3D imaging by means of CT-scanning when he was working on comparative morphology of lower Diptera and Mecoptera. He wants to continue his studies to specialize in systematics.