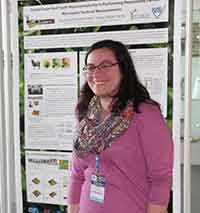 Anusha Ramdarshan. Institut de Paléoprimatologie et Paléontologie Humaine: Evolution et Paléoenvironnements UMR 7262 (CNRS and Université de Poitiers), 86073 Poitiers Cedex 9, France. This email address is being protected from spambots. You need JavaScript enabled to view it.
Anusha explores how mammals responded in the past to long-term changes in environment, available resources and competition between different species. She specifically works on the reconstruction of dietary behaviors through dental microwear analysis. Anusha has been working for a year on the TRIDENT project, developing dietary reconstruction models using 3D dental microwear analysis on a dataset resulting from controlled-food testing on domestic sheep. This work will help us characterize how microwear is formed, and further our understanding of the feeding behavior of extant and fossil herbivores.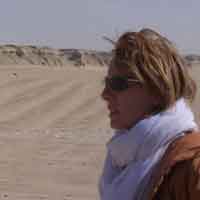 Cécile Blondel. Institut de Paléoprimatologie et Paléontologie Humaine: Evolution et Paléoenvironnements UMR 7262 (CNRS and Université de Poitiers), 86073 Poitiers Cedex 9, France. This email address is being protected from spambots. You need JavaScript enabled to view it.
Cécile Blondel obtained her Ph.D. in Geology and Paleontology at the University of Montpellier II, France in 1996. She became assistant professor at the University of Poitiers, France in 1999. Her research focuses on the phylogeny, i.e. the development or evolution, of Bovidae during the Mio-Pliocene of Africa. She is also actively involved in the reconstruction of paleo-environments of early hominids using dental wear analysis on specimens of both ungulates and primates.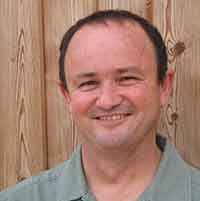 Denis Gautier. Ferme du Mourier, Institut de l'Elevage, 87800 St Priest Ligoure, France; Centre Interrégional d'Information et de Recherche en Production Ovine, Ferme du Mourier, 87800 Saint Priest Ligoure, France. This email address is being protected from spambots. You need JavaScript enabled to view it.
Denis Gautier is an engineer in agronomy. He got his Masters degree at the Supagro Montpellier Engineering School. For two decades, Denis Gautier has been involved in and has al so been heading several national and European projects at the Institut de l'Elevage (Breeding Institute). These projects deal with diet, reproduction, genetics, animal well-being, pasture management.
Since 2013, Denis Gautier is the head of the Centre Interrégional d'Information et de Recherche en Production Ovine (CIIRPO) base in Haute-Vienne as well as the Mourier Experimental Farm Station (Institut de l'Elevage). In the frame of the TRIDENT project, he has coordinated the controlled food trials taking into account the well-being of every single ewe.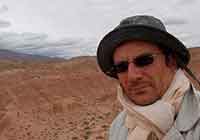 Jérôme Surault. Institut de Paléoprimatologie et Paléontologie Humaine: Evolution et Paléoenvironnements UMR 7262 (CNRS and Université de Poitiers), 86073 Poitiers Cedex 9, France. This email address is being protected from spambots. You need JavaScript enabled to view it.
Jerome Surault is a skilled paleontological technician with a strong experience. He first spend 2 years in the National Museum of Ethiopia as a manager of the Omo's paleontological collections then 5 years in the University of N'Djamena (Chad) as a leader of a bilateral cooperation project about the development of Chadian research in paleoanthropology. Since 2013 he's a research technician in paleontology at the iPHEP lab in the University of Poitiers. Main of his work time is devoted in CT imaging and image processing of fossils and osteological objects including dental microwear textural acquisition and treatment.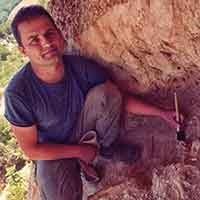 Gildas Merceron. Institut de Paléoprimatologie et Paléontologie Humaine: Evolution et Paléoenvironnements UMR 7262 (CNRS and Université de Poitiers), 86073 Poitiers Cedex 9, France. This email address is being protected from spambots. You need JavaScript enabled to view it.
Dr. Gildas Merceron is paleontologist. He has been involved in the study of paleo-ecology of mammals that lived in Old World from 20 millions years ago. The methods he uses are mammal anatomy (to decipher the mode of locomotion of these mammals), stable isotope geochemistry and dental microwear textural analysis (to track the type of diets eaten by these mammals). G. Merceron obtained his Ph.D. in Vertebrate Paleontology at the University of Poitiers, France. After several post doc in the USA, Germany and Austria, G. Merceron got a tenure position as CNRS researcher at the University of Lyon in 2008. Since, G. Merceron is at the IPHEP lab at the University of Poitiers where he is piloting the TRIDENT (Dental Tribology) project funded by the French National Agency for Research.