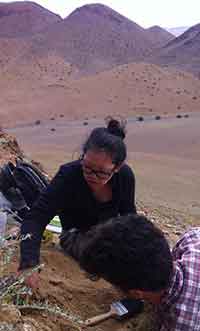 Anna Jerve. Biology Department, Imperial College London, Silwood Park Campus, Buckhurst Road, Ascot, SL5 7PY, United Kingdom. This email address is being protected from spambots. You need JavaScript enabled to view it.
Anna Jerve received her PhD in 2016 from Uppsala University in Uppsala, Sweden, where she studied fin spine histology from extant and fossil taxa. She is now a research associate at Imperial College London, focusing on fossil preparation.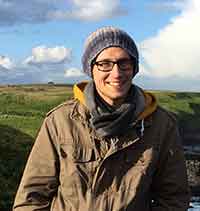 Oskar Bremer. Department of Organismal Biology, Uppsala University, Norbyvägen 18A, 752 36, Uppsala, Sweden. Corresponding author. This email address is being protected from spambots. You need JavaScript enabled to view it.
Oskar Bremer received his PhD in 2017 from the Department of Organismal Biology, Uppsala University, Sweden. His research focuses on environmental preferences among Silurian vertebrates, and subsequently how this affects their fossil record.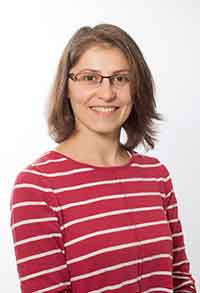 Sophie Sanchez. Science for Life Laboratory and Uppsala University, Department of Organismal Biology, Norbyvägen 18A, 752 36 Uppsala, Sweden and European Synchrotron Radiation Facility, 71 Avenue des Martyrs, 38000 Grenoble, France. This email address is being protected from spambots. You need JavaScript enabled to view it.
Sophie Sanchez is an associate senior lecturer at Uppsala University. She completed her PhD in 2008 at the Muséum national d'Histoire naturelle in Paris, where she investigated the palaeobiology of temnospondyls and seymouriamorphs by studying their bone histology. In 2009 she joined in Per Ahlberg's lab in Uppsala and develops tools for analyzing three-dimensional early-vertebrate bone histology in collaborations with P. Tafforeau at the European Synchrotron Radiation Facility (France).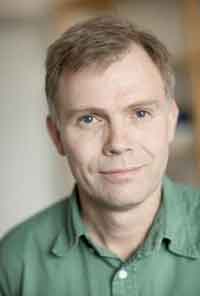 Per E. Ahlberg. Department of Organismal Biology, Uppsala University, Norbyvägen 18A, 752 36, Uppsala, Sweden. This email address is being protected from spambots. You need JavaScript enabled to view it.
Per Ahlberg is Professor of Evolutionary Organismal Biology at Uppsala University. He gained his PhD in 1989 from the University of Cambridge, and worked at University of Oxford and the Natural History Museum, London, before moving to Uppsala University in 2003. He is a member of the Royal Swedish Academy of Sciences. Per Ahlberg's research focuses on early vertebrate evolution, including the early diversification of gnathostomes and the origin of tetrapods.