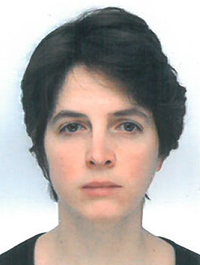 Esther Galbrun. Department of Computer Science, Aalto University, P.O. Box 15400, FI-00076 Aalto, Finland. This email address is being protected from spambots. You need JavaScript enabled to view it.
Esther Galbrun works mostly on data mining methods, focusing in particular on redescription mining. She is a postdoctoral researcher at the Department of Computer Science, Aalto University, Finland.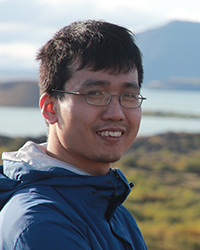 Hui Tang. Department of Geosciences, University of Oslo, P.O. Box 1022, University of Oslo, 0315-Oslo, Norway. This email address is being protected from spambots. You need JavaScript enabled to view it.
Hui Tang is a Postdoc in Department of Geoscience, University of Oslo, Norway. He works with global and regional climate models to better understand climate changes in the past and future. He is also developing dynamic vegetation model for the Arctic region to better depict vegetation changes and their climatic feedbacks in the region.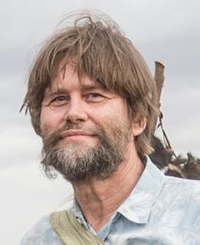 Mikael Fortelius. Department of Geosciences and Geography, University of Helsinki, P.O. Box 64, FI-00014 University of Helsinki, Finland. This email address is being protected from spambots. You need JavaScript enabled to view it.
Mikael Fortelius is a palaeontologist with special interest in the relationships between climate, vegetation and herbivores. He has a long-standing interest in how mammalian teeth work, grow, and evolve. He is Professor of Evolutionary Palaeontology in the Department of Geoscience and Geography at the University of Helsinki. For the last 20 years he has been engaged in developing and coordinating the NOW database of fossil mammals (http://www.helsinki.fi/science/now/).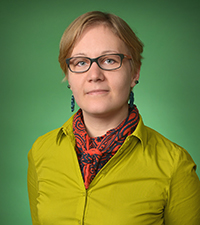 Indrė Žliobaitė. Department of Computer Science, University of Helsinki, P.O. Box 68, FI-00014 University of Helsinki, Finland; Department of Geosciences and Geography, University of Helsinki, P.O. Box 64, FI-00014 University of Helsinki, Finland. This email address is being protected from spambots. You need JavaScript enabled to view it.
Indre Zliobaite is an Assistant Professor at the Department of Computer Science, University of Helsinki, Finland, where she leads a research group on data science and evolution (http://www.helsinki.fi/data-science-and-evolution).