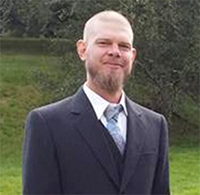 Brent Adrian, M.F.A., Department of Anatomy, Midwestern University, 19555 North 59th Avenue, Glendale, Arizona, USA, 85308.
Brent Adrian is a palaeontologist and scientific illustrator who studies extant and fossil mammals and reptiles. He is particularly interested in the functional anatomy of rare extant mammals. He also studies turtle evolution and paleobiogeography and participates in field work at fossil sites in North America.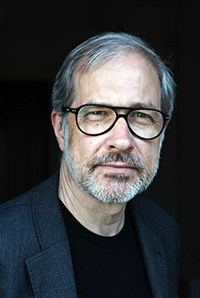 Lars Werdelin, Ph.D., Department of Palaeobiology, Swedish Museum of Natural History, Box 50007, SE-104 05, Stockholm, Sweden.
Lars Werdelin is a palaeontologist studying evolution, phylogeny, ecology, and conservation of mammalian carnivores, living and extinct, with special emphasis on African carnivores and their interaction with the evolving human lineage during the past 7 million years. He carries out research at all levels of abstraction, from describing fossils and new species, to carrying out phylogenetic analyses, to coming up with new ways to study community structure and faunal change. This work has been done in collaboration with numerous colleagues around the world. It has led to new insights into the impact of early humans on their environment and is supported by the Swedish Research Council (VR). He is also involved in field work in Africa and is currently collaborating on the Ledi-Geraru Research Project, collecting fossils, including the earliest Homo, from the Afar Region of Ethiopia. This work is carried out in collaboration with the Institute of Human Origins, Arizona State University and is funded by NSF and the Templeton Foundation.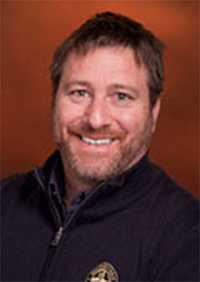 Aryeh Grossman, Ph.D., Department of Anatomy, Midwestern University, 19555 North 59th Avenue, Glendale, Arizona, USA, 85308.
Aryeh Grossman is a palaeontologist whose primary interest is the evolution of modern African and Eurasian mammals. His work focuses on the composition and structure of mammal communities of the Early Miocene in Africa and the Middle East. The Early Miocene is the time period when many modern mammal taxa, including our own- the Hominoidea, first evolved. Mammal communities provide a wealth of information about local conditions and global climate, both of which play a major role in shaping evolution. He also teaches human anatomy to medical and other health sciences students, as well as clinical and comparative mammalian anatomy to veterinary students. In addition, he coordinates the anatomical labs outreach program which provides opportunities for enrichment to various students and professionals from outside of Midwestern University.