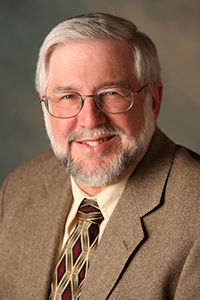 Bruce M. Rothschild. The Carnegie Museum, 4400 Forbes Ave, Pittsburgh, Pennsylvania 15232 and West Virginia University School of Medicine, 1 Medical Center Drive, P.O. Box 9100, Morgantown, WV 26506-9600.
Bruce M. Rothschild graduated from New Jersey College of Medicine. He is a Fellow of the American College of Physicians, American College of Rheumatology and Society of Skeletal Radiology and elected to the International Skeletal Society. He has been recognized for his work in Rheumatology and Skeletal Pathology where his special interests focus on clinical-anatomic-radiologic correlation, data-based paleopathology, evolution of inflammatory arthritis and tuberculosis and management of inflammatory arthritis. He is widely recognized for his contributions to understanding radiologic manifestations of rheumatologic disease.
He has been a Visiting Professor at universities in the US, Canada, the Caribbean, South America, Europe, the Middle East, South Africa, Asia and Australia and has been an invited lecturer at universities, hospital and museums throughout the world. He has published over 700 papers and abstracts, including authoritative papers on the origins of rheumatoid arthritis, spondyloarthropathy, syphilis and tuberculosis, character of bone changes in metastatic cancer, myeloma, leukemia, tuberculosis, fungal disease, renal disease, treponemal disease, rheumatoid arthritis, spondyloarthropathy, gout, calcium pyrophosphate deposition disease, hypertrophic osteoarthropathy and primate bone disease. He is the author of 7 books and has participated in 8 Discover Channel/BBC documentaries on origins of diseases.
Dr. Rothschild has been Professor of Medicine at Northeast Ohio Medical University in Rootstown, Ohio, USA and holds Research Associateship at the Carnegie Museum. He was first director of the Rheumatology Division at The Chicago Medical School where he led interdisciplinary rheumatology/rehabilitation medicine/orthopedic training programs, and is a prime force behind the resurgence of data-based paleorheumatology and comparative osseous pathology.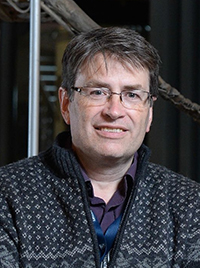 Neil D.L. Clark. The Hunterian, University of Glasgow, Glasgow G12 8QQ, Scotland, UK.
Neil D. L. Clark is a graduate of from Edinburgh University and the University of Glasgow. He is currently the Curator of Palaeontology at the Hunterian (the University of Glasgow's museum and Art Gallery) and researches a variety of geological topics including crinoids, crustacea, amber, conodonts, dinosaur footprints, Middle Jurassic dinosaurs, Scottish palaeontology and geology, imaging techniques and Scottish gold. His interests also lie with promoting geology and palaeontology in Scotland having organised a festival of geology there since 1990 with over 100 events across the country. He has also written a number of books on amber, gold and dinosaurs and has been consulted on many more, and curated a number of exhibitions on geology and palaeontology at the Hunterian.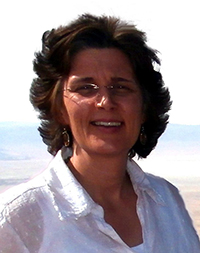 Clare M. Clark. New Lister Building, Glasgow Royal Infirmary, 10-16 Alexandra Parade, Glasgow, G31 2ER, Scotland, UK.
Clare Clark is completing her postgraduate (PhD) research in the Department of Human Nutrition, School of Medicine at the University of Glasgow, into the role of the human gut microbiota in intestinal inflammation in the pathogenesis of inflammatory disease. She completed a degree in Zoology where she won the Douglas Cochrane Prize for Applied Zoology for her project on digital morphometric analysis of extinct marine reptiles as a guide to sexual dimorphism. She has since completed two Masters of Research in Biomedical Sciences at the University of Glasgow, one with distinction.