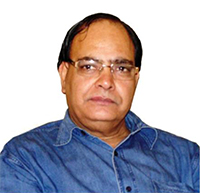 Dr. Anek R. Sankhyan, Palaeo Research Society, IPH Colony, Ghumarwin, Himachal Pradesh- 174021, India.
Dr. Anek R. Sankhyan (first & corresponding author) - has served as a paleoanthropologist in the Anthropological Survey of India (Govt. of India) for over 30 years. His researches focused on Indian Miocene hominoids, apes and vertebrate/mammalian fauna, as well as Quaternary hominins, mammalian fauna and archaeological artifacts associated with them. After his retirement he also continued these researches in the capacity of a Visiting Fellow for two years He has made many rare discoveries of the hominoids, hominins, mammalian/vertebrate fauna and archaeological sites. He has travelled widely to over a dozen of African, European and Asian countries for scientific interactions, attending and organizing international conferences and to visit paleontological and prehistoric sites. He has founded Palaeo Research Society in 2012 and set up a Palaeo Museum in 2017 under which he is continuing his research interests. Over 60 of his research articles are available on various professional websites.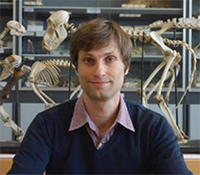 Dr. Olivier Chavasseau, Laboratory Paleontology Evolution Paleoecosystems Paleoprimatology UMR CNRS 7262 PALEVOPRIM, Université de Poitiers, 6 rue Michel Brunet, 86073 Poitiers Cedex 9 France.
Dr. Olivier Chavasseau is a French vertebrate palaeontologist specialized in the study of large mammals from the Cenozoic of Southeast and Southern Asia (Myanmar, Thailand, Vietnam, Siwaliks of Pakistan and India). His research interests are focused on the large mammal communities (faunal composition, turnovers, biogeography, biochronology,etc.) in the context of evolution of primates, particularly early the anthropoids and hominoids. His research articles are available on various professional websites.