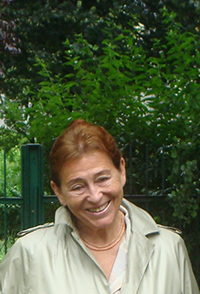 Barbara Rzebik-Kowalska, Institute of Systematics and Evolution of Animals, Polish Academy of Science, Sławkowska 17, 31-016 Kraków, Poland.
Barbara Rzebik-Kowalska is a professor in the Institute of Systematics and Evolution of Animals at the Polish Academy of Sciences in Kraków (Poland). She graduated from the Jagiellonian University (Kraków) and received her PhD on the ground of the thesis "Studies on the diet of the carnivores in Poland" in 1973. She has published numerous papers and books concerning recent and fossil (Miocene – Quaternary) mammals (especially insectivore mammals) of Europe, as well as of the Middle and Far East, the Greater Antilles, and of North Africa. For five years (1979-1983) she worked with her husband, Kazimierz Kowalski, in Algeria where they lectured and collected extensive materials of mammals publishing the book "Mammals of Algeria" in 1991.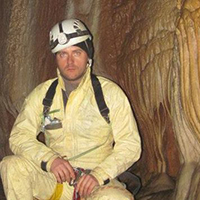 Andrea Pereswiet-Soltan, Wroclaw University, Department of Paleozoology, Sienkiewicza 21, 50-335 Wrocław, Poland and Club Speleologico Proteo Vicenza, Viale Riviera Berica 631, 36-100 Vicenza, Italy
Andrea Pereswiet-Soltan is a naturalist working on ecology,conservation and morphology of both current and fossil bats. He has a MSc obtained at University of Padua with a thesis on "Current and fossil zoogeography of Paleartic region's chiropterofauna" ("Zoogeografia attuale e fossile della chirotterofauna della regione Paleartica") and an international PhD, carried out at the Polish Academy of Sciences, on "Italianchiroptera of late Quaternary" ("Ichirotteri italiani del Quaternario Recente"). Actually he has a post-doc project, funded with a grant supplied by Polish Ministry of Science, about polish fossil bats. He is involved in lab and field work and in several scientific, educational and research activities, in addition to bat monitoring and census. He actually is coordinator of projects about chiroptera population dynamics, sociality and utilization of urban and suburban areas. He has been co-supervisor of several bachelor and master thesis. He is frequently involved in educational activities and popularization of science.