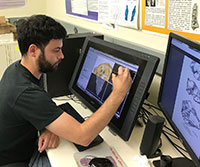 Sergi López-Torres. University of Toronto Scarborough, Department of Anthropology, 1265 Military Trail, Toronto, ON, M1C 1A4, Canada. Current address: Polish Academy of Sciences, Roman Kozłowski Institute of Paleobiology, Department of Evolutionary Paleobiology, Twarda 51/55, Warsaw 00-818, Poland. This email address is being protected from spambots. You need JavaScript enabled to view it.
Sergi López-Torres is a postdoctoral researcher at the Roman Kozłowski Institute of Paleobiology of the Polish Academy of Sciences. He received his Licenciatura Degree and M.Sc. from the University of Barcelona, and Ph.D. from the University of Toronto. He aims to understand the phylogenetic relationships among early members of Euarchontoglires, as well as their ecology.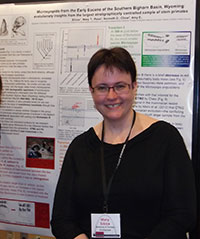 Mary T. Silcox. University of Toronto Scarborough, Department of Anthropology, 1265 Military Trail, Toronto, ON, M1C 1A4, Canada. This email address is being protected from spambots. You need JavaScript enabled to view it.
Mary T. Silcox is a Full Professor at the University of Toronto, Scarborough. She is interested in understanding all aspects of the process of primate origins. She has a particular interest in the early evolution of the brain in Primates, as documented by fossil endocasts.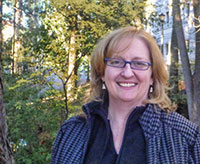 Patricia A. Holroyd. University of California Museum of Paleontology, 1101 Valley Life Sciences Building, Berkeley, CA, 94720, USA. This email address is being protected from spambots. You need JavaScript enabled to view it.
Patricia A. Holroyd is Senior Museum Scientist at the University of California Museum of Paleontology. Her research focuses on how vertebrate communities respond to climatic and abiotic perturbations during times of global warmth and emphasizes the importance of specimen-based research for elucidating these patterns.