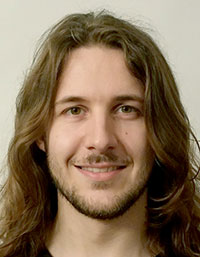 Kai R.K. Jäger. Division of Paleontology, Steinmann Institute for Geology, Mineralogy, and Paleontology, University of Bonn, Nussallee 8, 53115 Bonn, Germany. This email address is being protected from spambots. You need JavaScript enabled to view it.
Kai Jäger gained his Diploma in Geology and Paleontology in 2013 at the University of Bonn. His diploma thesis was based on the postcranial skeleton of the Jurassic mammal Henkelotherium guimarotae. He is currently a Ph.D. student at Professor Thomas Martin's lab at the Steinmann Institute. His research interest include Mesozoic mammals, functional morphology of dentitions, as well as mammalian locomotion. Micro-computed tomography (CT) and other techniques for digital visualization and analysis of fossils such as reflectance transformation imaging (RTI) are frequently used methods in most of his projects. Since 2010, he is the student representative and since 2012 a representative for Marketing and PR for the Paläontologische Gesellschaft. Science outreach is of special interest to Kai Jäger. He participates in science slams and won the German science slam championship in 2014.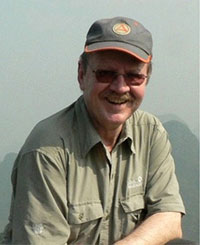 Helmut Tischlinger. Tannenweg 16, 85134 Stammham, Germany. This email address is being protected from spambots. You need JavaScript enabled to view it.
Helmut Tischlinger worked as a teacher near Ingolstadt, Germany, until his retirement in 2006. He has been a voluntary staff member at the Jura-Museum in Eichstätt, Germany, since 1970. His scientific work is dedicated to the Upper Jurassic Solnhofen Limestone. During the past 15 years he focused on the investigation of soft parts by ultraviolet light using filtering techniques of his own design. Dinosaurs including Archaeopteryx, pterosauria, Lepidosauria and various invertebrates from Solnhofen-type lagerstaetten are the main topic of his research. His other research interests include Jurassic and Cretaceous pterosaurs and feathered dinosaurs from China. He received an honorary PhD degree from the University of Munich in 2007 and the Zittel Medal of the Paläontologische Gesellschaft in 2013.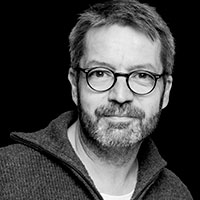 Georg Oleschinski. Division of Paleontology, Steinmann Institute for Geology, Mineralogy, and Paleontology, University of Bonn, Nussallee 8, 53115 Bonn, Germany. This email address is being protected from spambots. You need JavaScript enabled to view it.
Georg Oleschinski is a professional photographer at the Steinmann Institute of the University of Bonn. In 1982, he finished his education as a photographer at the sudio Wim Cox in cologne. He became a photographer for the University of Bonn in 1983 and has since then contributed to numerous scientific publications and illustrations. Over the last 30 years, he featured in several art exhibitions. Georg Oleschinski is skilled in both print and digital photography. His personal emphasis is a patient, thoughtful approach to photography.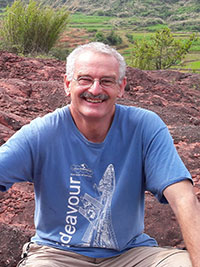 P. Martin Sander. Division of Paleontology, Steinmann Institute for Geology, Mineralogy, and Paleontology, University of Bonn, Nussallee 8, 53115 Bonn, Germany. This email address is being protected from spambots. You need JavaScript enabled to view it.
P. Martin Sander is professor of vertebrate paleontology at the Steinmann Institute of the University of Bonn and previously had been the curator of its Goldfuß Museum for over 10 years. After his undergraduate work at the University of Freiburg in Germany, Dr. Sander obtained a Master's degree at the University of Texas at Austin in 1984 and a Ph.D. from the University of Zurich, Switzerland, in 1989. Since then, he has divided his research interests between the more traditional work in paleontology such as excavating and studying Triassic marine reptiles around the globe, and a more biological approach to extinct vertebrates, using the microstructure of fossil bone as a clue to life history and evolution. A spectacular application was the proof that dinosaurs were subject to island dwarfing. In 2004, Dr. Sander was able to obtain major funding from the German Research Foundation (DFG) for the study of dinosaur biology and headed DFG Research Unit 533 "Biology of the Sauropod Dinosaurs: The Evolution of Gigantism" until 2014. Since 1987, Dr. Sander has authored numerous scientifc papers and books on his research, and since 1995 has trained many graduate students at the University of Bonn.