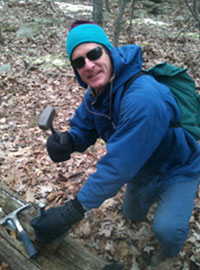 Martin A. Becker. Department of Environmental Science, William Paterson University, 300 Pompton Road, Wayne, New Jersey 07470, USA. This email address is being protected from spambots. You need JavaScript enabled to view it.
Martin A. Becker is a professor in the Department of Environmental Science at William Paterson University. He has been teaching about the earth sciences in high school and university classrooms in northern New Jersey for the last twenty-eight years. His primary research interests are shark, fish and invertebrate fossils from the Late Cretaceous and Devonian of North America.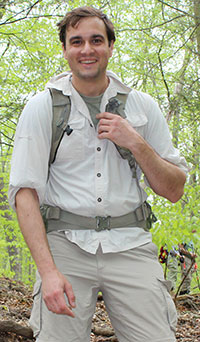 Harry M. Maisch IV. Department of Environmental Science, William Paterson University, 300 Pompton Road, Wayne, New Jersey 07470, USA and Doctoral Program in Earth and Environmental Sciences, CUNY Graduate Center, 365 5th Avenue, New York, New York 10016, USA. This email address is being protected from spambots. You need JavaScript enabled to view it.
Harry M. Maisch IV recently received his Ph.D. in Earth and Environmental Science from the City University of New York Graduate Center. He is currently an adjunct professor at William Paterson University and Bergen Community College in New Jersey. His primary research interests include Late Cretaceous and Cenozoic sharks and fish, Triassic and Jurassic dinosaur tracks, Devonian invertebrates and marine archeology.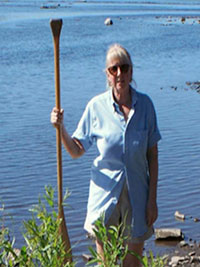 Rebecca A. Chamberlain. Department of Biology, College of Staten Island (CUNY), 2800 Victory Blvd, Staten Island, NY 10314, USA. This email address is being protected from spambots. You need JavaScript enabled to view it.
Rebecca B. Chamberlain is a tenured lecturer in the Biology Department of the College of Staten Island of the City University of New York. Her main research interests focus on the ecology and burrowing behavior of freshwater and marine bivalves, molluscan predator/prey interactions, and on the ecology of sepiids and other cephalopods, particularly Nautilus. She also has worked on fossil and modern fish and on modern and Quaternary mammals.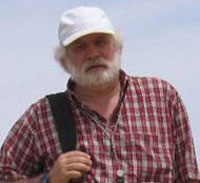 John A. Chamberlain Jr. Doctoral Programs in Earth and Environmental Sciences and Biology, CUNY Graduate Center, New York, New York 10016, USA and Department of Earth and Environmental Sciences, Brooklyn College, 2900 Bedford Avenue, Brooklyn, New York 11210, USA. This email address is being protected from spambots. You need JavaScript enabled to view it.
John A. Chamberlain Jr. is a professor in the Department of Earth and Environmental Sciences at Brooklyn College of the City University of New York where he has taught for more than forty years. His main research interests are cephalopod paleobiology and evolution, biology of modern Nautilus, coral biomechanics, fossil fish, and Devonian freshwater bivalves.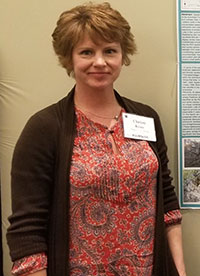 Christi G. Kline. Department of Environmental Science, William Paterson University, 300 Pompton Road, Wayne, New Jersey 07470, USA. This email address is being protected from spambots. You need JavaScript enabled to view it.
After a twenty-five-year career in the entertainment business as a performer and a writer, Christi has returned to college to complete a master's degree in English writing. Christi is the author of two poetry collections published by Nirala, as well as the play, Reunion that was performed at the National Conference on Adoption in Manhattan. She is a member of Actors' Equity Association and the Dramatists Guild. As an undergraduate at William Paterson University, Christi discovered a passion for environmental science, especially geology that fits nicely with her love of the outdoors. In the future, she hopes to share her knowledge with young people as she continues on to a teaching career.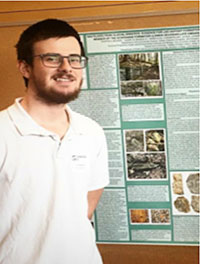 Clint F. Mautz. Department of Environmental Science, William Paterson University, 300 Pompton Road, Wayne, New Jersey 07470, USA. This email address is being protected from spambots. You need JavaScript enabled to view it.
Clint F. Mautz is currently an undergraduate student at William Paterson University majoring in Environmental Sustainability and minoring in Biology. His research interests include mineralogy and invertebrate fossils from the Paleozoic. He is currently pursuing a career in natural resource and land conservation.