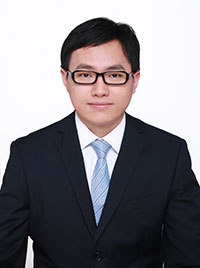 Siyuan Wu. College of Life Sciences, Capital Normal University, Beijing 100048, China. This email address is being protected from spambots. You need JavaScript enabled to view it.
Mr. Siyuan Wu, researcher for Capital Normal University. He got his B. S. (2015) on Biology and M. S. (2018) on Genetics from the Capital Normal University. He focuses on the evolution of Diptera based on the insect fossils from China.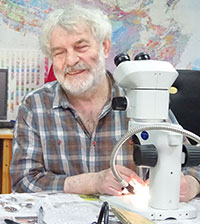 Wiesław Krzemiński. Institute of Biology, Pedagogical University of Kraków, Podbrzezie 3, 31-054 Kraków, Poland. This email address is being protected from spambots. You need JavaScript enabled to view it.
Wiesław Krzemiński, entomologist, palaeontologist working on systematics, evolution and phylogeny of Diptera and Mecoptera, based on extinct and extant species. Since 1990 the Head of the Natural History Museum of the Institute of Systematics and Evolution of Animals, Polish Academy of Sciences, Kraków, Poland. A state professor since 2003. Academic position at the University of Rzeszów (2005–2009) and at the Pedagogical University in Kraków since 2010. Author of more than 120 publications; a keen participant of scientific expeditions to Antarctica, Venezuela, Columbia, Peru, Ecuador, Korea, Vietnam, China, Australia, New Zealand, Brazil. Organizer of over seventy exhibitions in several museums, mainly on fossil and living fauna and on nature protection. The founding member of the International Palaeoentomological Society (2001, Kraków); took part in all its following conferences in Pretoria, South Africa (2005), Alava, Spain (2007), Beijing, China (2010), Byblos, Lebanon (2013).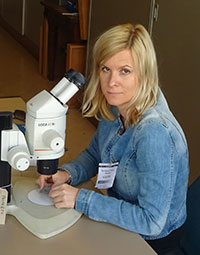 Agnieszka Soszyńska-Maj. Department of Invertebrate Zoology and Hydrobiology, Faculty of Biology and Environmental Protection, University of Łódź, 90-237 Łódź, Poland. This email address is being protected from spambots. You need JavaScript enabled to view it.
Agnieszka Soszyńska-Maj, entomologist, palaeoentomologist, since 2005 Adjunct Professor in Department of Invertebrate Zoology and Hydrobiology, Faculty of Biology and Environmental Protection, University of Łódź. Graduated from the University of Łódź, Poland in 1999 and made her PhD in 2005. The author of more than 40 publications on insects ecology, fossil taxonomy and phylogeny of Diptera and Mecoptera. Her present scientific activity focuses on the systematics, taxonomy and evolution of recent and extinct Mecoptera as well as winter ecology of insects. The main paleontological research is based on fossil Mecoptera, which she studied in most fossil collections in Europe and Asia.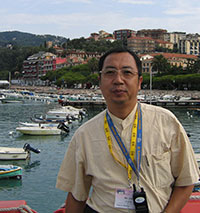 Dong Ren. College of Life Sciences, Capital Normal University, Beijing 100048, China. This email address is being protected from spambots. You need JavaScript enabled to view it.
Dr. Dong Ren, Professor of Capital Normal University, entomologist. He received his B. S. (1984) on Geology from the Sun Yat-Sen University, Guangzhou and his Ph. D. of Science (2003) from the Institute of Biological Science and Technology, Beijing Forestry University. As a palaeoentomologist, he is interested in evolution, ecology, geology and environmental change which are recorded in fossils. His research focuses on insect taxonomy, insect phylogenetics, insect-plant mutualisms, non-marine stratigraphy, palaeoecology, palaeogeography, with an emphasis on the Mesozoic fossil insects and plants from the northern and northeastern China. He is particularly interested in the impact of extinct lineages on our understanding of historical relationships at all levels. Dr. Ren is the curator of CNU's extensive collection of more than 200 thousand specimens of well-preserved insect and plant fossils. He has published 5 monographies and more than 350 papers as first author or corresponding authors on fossil insects, including the journals of Science, PNAS, Current Biology, Proceedings B, Cladistics, Systematic Entomology, etc.