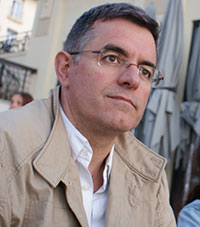 José M. Valle Melón. Laboratorio de Documentación Geométrica del Patrimonio - Universidad del País Vasco (UPV/EHU), Vitoria-Gasteiz (España). This email address is being protected from spambots. You need JavaScript enabled to view it.
Logroño (Spain), 1967. Engineer in Land Surveying, Graduate in Geography and phD for the University of La Rioja with the dissertation "Geometric Documentation of Heritage: Conceptual and methodological proposal". Full professor at the University of the Basque Country (UPV/EHU), I have developed my research in the field of the geometric documentation of heritage since 1991 and worked in more than one hundred projects considering the register, representation and dissemination of architectural, paleontological or archaeological elements. I am the author of several monographs, papers and conferences about this subject, most of them accessible from OrcID and other aggregators such as Hispana or Dialnet. As a teacher, I have supervised undergraduate and master theses, as well as a phD regarding the geometric documentation of heritage. Member or ICOMOS, CIPA Heritage Documentation and the Academy of Partal.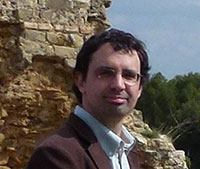 Álvaro Rodríguez Miranda. Laboratorio de Documentación Geométrica del Patrimonio - Universidad del País Vasco (UPV/EHU), Vitoria-Gasteiz (España). This email address is being protected from spambots. You need JavaScript enabled to view it.
Vitoria-Gasteiz (Spain), 1976. Engineer in Geodesy and Cartography. From 2000 I have been working at the Laboratory for the Geometric Documentation of Heritage of the University of the Basque Country (UPV/EHU) and have taken part in around 80 projects considering many kinds of elements such as archaeological excavations, castles, churches, bridges, caves, etc. Since 2007 I combine that work and the teaching at the same university. I obtained the phD in 2014 with the dissertation "Spatial documentation of Heritage: data preservation. Necessities, possibilities, strategies and standards". My research fields are the techniques of geometric documentation applied to heritage and, on the other side, the preservation and re-use of information about elements of heritage.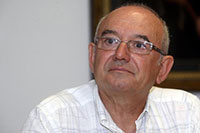 Félix Pérez-Lorente. Universidad de La Rioja, Logroño (España). This email address is being protected from spambots. You need JavaScript enabled to view it.
PhD in Geology by Universidad de Granada (1979). Professor at Universidad de La Rioja in the Chemistry Department. He is member of the Paleontological research Group for the study of fossil vertebrate footprints at Universidad de la Rioja. His main research topic is the study of dinosaur footprints paying attention to their ichnotaxonomy, the interaction between foot and sediment and ichnodiversity. He has published 123 research papers, 7 books, and numerous outreach publications. He also supervised 4 PhD thesis.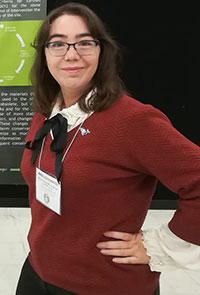 Angélica Torices. Cátedra de Paleontología, Universidad de La Rioja, Logroño (España). This email address is being protected from spambots. You need JavaScript enabled to view it.
Postdoctoral Researcher and academic director of the Paleontology Chair at University of La Rioja (Spain). Her studies focuses on the preservation and research of the paleontological and paleoichnological heritage of La Rioja (Spain), the study of Cretaceous theropod dinosaurs from Laurasia, the paleobiogeographic origin of the European theropod faunas and the evolution of dinosaur diversity during the Cretaceous.
She graduated in Geology with a specialization in Paleontology by the University Complutense of Madrid and she obtained her MSc in 2002 at the same university and a PhD in Paleontology in 2007. From 2011 till 2016 she was a postdoctoral researcher at the University of Alberta, Edmonton, Canada, under the supervision of Dr. Philip J. Currie. She has been involved in several scientific projects studying paleoclimate and paleoenvironmental factors in critical periods, with special emphasis on the K/T boundary and has published more than 35 peer reviewed papers and 60 peer reviewed abstracts in national and international conferences.