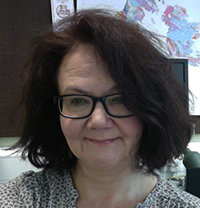 Zerina Johanson. Department of Earth Sciences, Natural History Museum, London, United Kingdom SW75BD.
Zerina Johanson is a Merit Researcher in the Department of Earth Sciences, Natural History Museum (NHM), London. She received her PhD in 1999 from Macquarie University, Sydney and has worked at the NHM since 2007. Her research focuses on the evolution and development of the skeleton of early vertebrates, both fossil and living.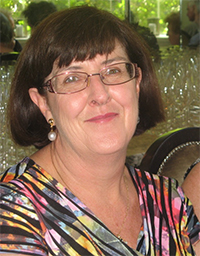 Kate Trinajstic. Molecular and Life Sciences, Curtin University, Perth, Western Australia, Australia 6845.
Kate Trinajstic is a vertebrate palaeontologist. She received a Bachelor of Sciences (Hons) from Murdoch University and a Ph.D. from the University of Western Australia (UWA). She then continued at UWA as a postdoctoral research assistant, examining the biostratigraphic utility of microvertebrates. Kate was appointed as senior Curtin Research fellowship at Curtin University in 2008 looking at mechanisms of extinction and faunal changes at the end Devonian. Her current research includes the evolutions of reproductive structures and strategies, as well as ontogenetic change and skeletal differentiation. Kate's currently holds of professorship at Curtin University.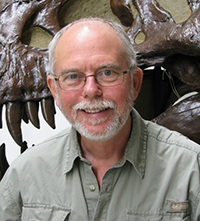 Stephen Cumbaa. Department of Paleobiology, Canadian Museum of Nature, Ottawa, Ontario, Canada.
Stephen Cumbaa is a Researcher Emeritus, Palaeobiology, with the Canadian Museum of Nature, and an Adjunct Research Professor in the Department of Earth Sciences, Carleton University. His primary research interest is fossil fishes and their palaeoenvironments. Steve's recent research has focused on marine vertebrates of the northern portion of the Late Cretaceous Western Interior Seaway, and on Early Devonian fishes from Arctic Canada.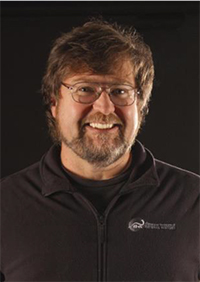 Michael J. Ryan. Department of Vertebrate Paleontology, Cleveland Museum of Natural History, Cleveland, Ohio, USA 44106.
Dr. Michael Ryan is an Adjunct Research Professor at Carleton University and Chief Paleontologist for The Phaeton Group. From 2004 to 2018 he was Head of Vertebrate Paleontology at the Cleveland Museum of Natural History. He was previously Head of Education and Public Programs at the Royal Tyrrell Museum of Palaeontology.
He is a Research Associate with the Canadian Museum of Nature, the Carnegie Museum of Nature History, the Royal Ontario Museum; an Adjunct Researcher in the Dept of Atmospheric, Earth and Planetary Sciences Professor at Case Western Reserve University; and a Fellow of the Institute for the Science of Origins at CWRU.
Michael earned a B.Sc. in Biology from Carleton University in Ottawa, a B.Ed. in Secondary Education from the University of Alberta, and a M.Sc. and Ph.D. from the University of Calgary.
His research includes the paleobiogeography and biostratigraphy of vertebrates of the Late Cretaceous of the western interior of North America and Asia, and he specializes in the study of horned dinosaurs (ceratopsians). He has conducted field research in Africa, Argentina, Canada, Greenland, Mongolia, and the United States.
He is co-leader of the Southern Alberta Dinosaur Project which researches and explores the Alberta Belly River Group and the Two Medicine and Judith River formations in Montana.