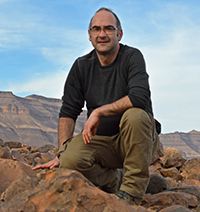 Yves Candela. Department of Natural Sciences, National Museums Scotland, Chambers Street, Edinburgh EH1 1JF, Scotland.
Yves Candela is Curator of Invertebrate Palaeobiology at the National Museums Scotland in Edinburgh. He is interested in Ordovician and Silurian brachiopod faunas (including their taxonomic description) and the study of their environmental and spatial distributions, as well as evolutionary history. I am also actively involved in promoting palaeontology to non-specialist audiences locally and regionally in Scotland, through outreach events and also through exhibitions.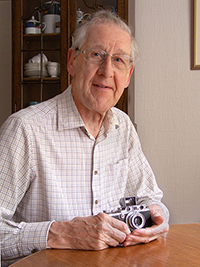 William R.B. Crighton. National Museums Collection Centre, 242 West Granton Road, Edinburgh EH5 1JA, Scotland.
Bill Crighton is a retired science teacher with a special interest in Geology. He is now a long-term volunteer at the National Museum of Scotland. He assists members of staff with curatorial duties and research, in particular by supplying photographs for collection records and gallery displays and for publications.