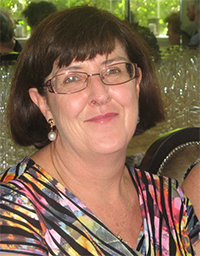 Kate Trinajstic. School of Molecular and Life Sciences, Curtin University, Bently, Western Australia 6845, Australia.
Kate Trinajstic is a vertebrate palaeontologist. She received a Bachelor of Sciences (Hons) from Murdoch University and a Ph.D. from the University of Western Australia (UWA). She then continued at UWA as a postdoctoral research assistant, examining the biostratigraphic utility of micro- vertebrates. Kate was appointed as senior Curtin Research fellowship at Curtin University in 2008 looking at mechanisms of extinction and faunal changes at the end Devonian. Her current research includes the evolutions of reproductive structures and strategies, as well as ontogenetic change and skeletal differentiation. Kate's currently holds of professorship at Curtin University.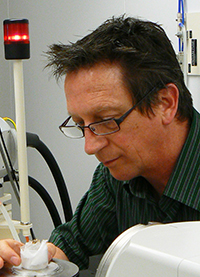 John Long. College of Science and Engineering, Flinders University, Sturt Rd, Bedford Park South Australia 5042, Australia; Research School of Earth Sciences, The Australian National University, Canberra, 0200, Australia.
John Long is Strategic Professor in Palaeontology at Flinders University and President of the Royal Society of South Australia. His research focus is on how Devonian fishes have contributed to building the human body plan, particularly through study of the origins of anatomical structures through exquisite 3D fossil fishes from Gogo and other Australian sites.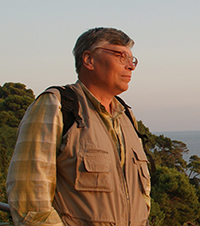 Alexander O. Ivanov. Institute of Earth Sciences, St. Petersburg State University, St. Petersburg, 199178, Russia; Kazan Federal University, Kazan, Russia.
Alexander O. Ivanov is an Associate Professor of the St. Petersburg State University, Research Fellow of the Kazan Federal University. His main research topics of many years are the morphology, histology, systematics of the Devonian placoderms and the Palaeozoic chondrichthyans; biostratigraphy of Late Palaeozoic fishes.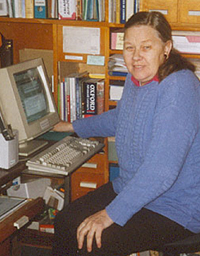 Elga Mark-Kurik. Department of Geology, Tallinn University of Technology, Tallinn, 19086 Estonia (posthumous)
Elga Mark-Kurik (1928-2016) is remember as an Estonian geologist and palaeontologist renown in the areas of biogeography, taxonomy, morphology, evolution, as well as biostratigraphy of Palaeozoic fish in the Baltic and Russian regions. She participated in field research including three expeditions in the Russian Arctic: the New Siberian Archipelago (Kotelné Island) and Severnaya Zemly. She started studying the Estonian Devonian outcrops as a student and was instrumental in raising awareness of the need to protect these unique outcrops.