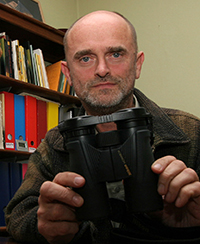 Janusz Kupryjanowicz. Professor Andrzej Myrcha University Center of Nature, University of Białystok, ul. Ciołkowskiego 1J, 15-245 Białystok, Poland.
Janusz Kupryjanowicz was born on 24.05.1957 in Białystok (Poland). He studied at the Warsaw University Branch in Białystok and obtained his PhD degree from the Adam Mickiewicz University in Poznań. His scientific interests include invertebrates, especially spiders and beetles, both living and fossil from Baltic amber. For 10 years he was the curator of the collection of animal inclusions in Baltic amber in Museum of the Earth PAS. His non-scientific interests are in nature photography.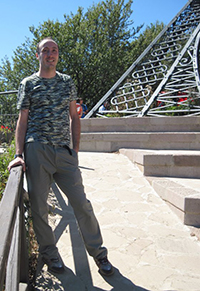 Fabrizio Fanti. Via del Tamburino 69, I-53040 Piazze (SI), Italy.
Fabrizio Fanti was born on 12.19.1976 in Sarteano (Tuscany, Siena, Italy). Shortly thereafter, he became fascinated with nature surrounding him, chocolate and Inter Football Club. Intolerant to the study as it is set in Italian schools, he completed very strict Italian Accounting courses with high grades. He immediately became interested in natural sciences, focusing particularly in zoology. After a fortuitous meeting with a friend, he started studying worldwide occurrences of Cantharoidea, both living and fossilized. This is the field where he intends to become a specialist.