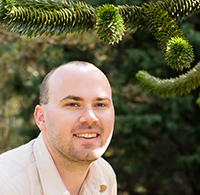 Daniel M. McNair. School of Biological, Environmental, and Earth Sciences, University of Southern Mississippi, 118 College Drive #5018, Hattiesburg, Mississippi 39406, USA. This email address is being protected from spambots. You need JavaScript enabled to view it.
Daniel M. McNair is based in Tucson, Arizona. He works primarily as a field biologist for WestLand Resources, surveying in the Tonto and Coronado National Forests for plant species of conservation concern. Currently, he is preparing a field guide for (Abutilon) species (Malvaceae) in the American Southwest.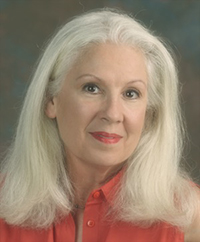 Debra Z. Stults. Biology Department, University of South Alabama, 5871 University Drive North, Room 124, Mobile, Alabama 36688, USA. This email address is being protected from spambots. You need JavaScript enabled to view it.
Debra Stults earned an M.S. in Biology and Ph.D. in Marine Sciences, with studies focusing on paleobotany, palynology, paleoclimatology, and paleo-CO2 atmospheric concentrations during the late Neogene. She is currently involved in research on Upper Cretaceous through Pleistocene floras from various sites along the Mid-Atlantic to Gulf of Mexico Coastal Plains. Her primary goals center on continued paleobotanical research. A portion of her time on campus is spent teaching introductory biology students. The route to paleobotany was not a direct one, as a B.S. degree in Medical Technology attests. Thus, she will also continue with clinical duties at the University of South Alabama Children's and Women's Hospital.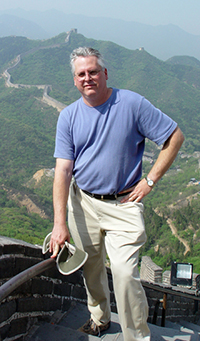 Brian Axsmith. Biology Department, University of South Alabama, University of South Alabama, 5871 University Drive North, Room 124, Mobile, Alabama 36688, USA. This email address is being protected from spambots. You need JavaScript enabled to view it.
Brian Axsmith is a Professor in the Biology Department at the University of South Alabama, where he teaches Ecology and Evolution, Evolutionary Biology, and the Evolution of Vascular Plants. He is also Graduate Coordinator for the department's MS program. His main research interests are the Mesozoic paleobotany of eastern North America and China, and the Neogene of the Gulf Coastal Plain. Much of his work has dealt with the evolution of conifers, but he has worked on nearly every major group of vascular plants. When not working on fossil plants, he plays bass in several local bands.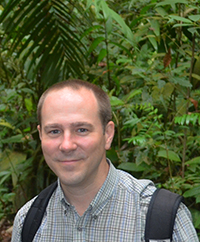 Mac H. Alford. School of Biological, Environmental, and Earth Sciences, University of Southern Mississippi, 118 College Drive #5018, Hattiesburg, Mississippi 39406, USA. This email address is being protected from spambots. You need JavaScript enabled to view it.
Mac H. Alford is an Associate Professor and Curator of the Herbarium in the Department of Biological Sciences at the University of Southern Mississippi, where he teaches General Botany, Evolution, Tropical Ecology, Plant Systematics, and Aquatic and Wetland Plants. His main research interests are the systematics of tropical Salicaceae (formerly Flacourtiaceae) and floristics of the Coastal Plain of eastern North America, both of which allow him to tackle problems of species delimitation, phylogenetic relationships, nomenclature, and tools of identification. He also enjoys cycling, gardening, history, and languages.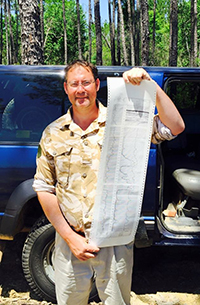 James E. Starnes. RPG, Mississippi Departmental of Environmental Quality, Mississippi Office of Geology, 700 North State Street, Jackson, Mississippi, 39202, USA. This email address is being protected from spambots. You need JavaScript enabled to view it.
James E. Starnes is a registered professional geologist with the Mississippi Department of Environmental Quality, Mississippi Office of Geology's Surface Geology Division. He manages the surface geological mapping program in Mississippi under the USGS STATEMAP grant. His work in mapping the Paleogene and Neogene stratigraphy of south Mississippi has contributed to the definition of stratigraphic boundaries for the state's post-Vicksburg Group Late Oligocene, Miocene, and Pliocene section. Other work associated with the geologic mapping program include paleontology, petrology, stratigraphy, and structural geology of the state. His interest in archaeology finds him working with research archaeologists on lithic material sourcing, pre-historic quarries, and geomorphology.