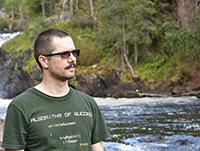 Piotr Jadwiszczak. Institute of Biology, University of Bialystok, K. Ciolkowskiego 1J, 15-245 Bialystok, Poland.
Piotr Jadwiszczak is a researcher and academic teacher (an assistant professor) at the University of Bialystok (Poland) as well as a member of the Committee on Polar Research of the Polish Academy of Sciences and the Scientific Council of the Institute of Paleobiology of the Polish Academy of Sciences. His research interests concentrate upon, but are not limited to, the evolution of penguins, especially Antarctic representatives of these birds. He also (gladly) experienced wintering in the Antarctic.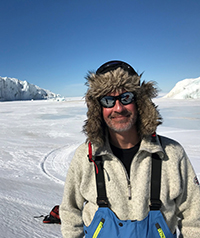 Thomas Mörs. Department of Paleobiology, Swedish Museum of Natural History, P.O. Box 50007, SE-104 05 Stockholm, Sweden.
Thomas Mörs is a Researcher and Senior curator at the Swedish Museum of Natural History in Stockholm. Additionally, he is Adjunct professor for Historical Geology and Palaeontology at the University of Uppsala and Swedish representative in the Scientific Committee on Antarctic Sciences (SCAR), GeoSciences. His interest in Polar vertebrate palaeontology has resulted in eight expeditions to Svalbard and Antarctica.