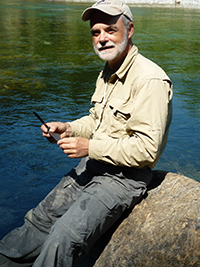 Dale E. Greenwalt. Department of Paleobiology, National Museum of Natural History MRC 121, Smithsonian Institution, 10th & Constitution Ave. NW, Washington, D.C. 20013-7012, USA.
Dale Greenwalt received his BA from the University of Minnesota, an MSc from Bemidji State University and his PhD from Iowa State University. He was an Assistant Professor of Biochemistry at San Jose State University before moving to the biotechnology industry, working at Human Genome Sciences and Poietic Technologies, the latter at which he was Director of Research. He is currently a Research Collaborator at the Smithsonian's National Museum of Natural History where he is establishing a collection of fossil insects from the Eocene Kishenehn Formation in northwestern Montana.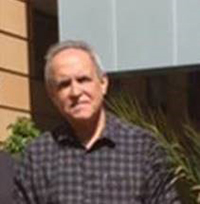 Daniel J. Bickel. Entomology, Australian Museum, 1 William Street, Sydney NSW 2010, Australia.
I have been an insect taxonomist for some 40 years with a speciality in the diverse Diptera families Dolichopodidae and Empididae. I recently retired from my career at the Australian Museum, Sydney, but I continue my research, which focuses on the fauna of Australasia and the Pacific.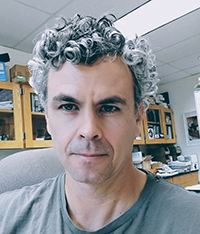 Peter H. Kerr. Plant Pest Diagnostics Branch, California Department of Food & Agriculture, 3294 Meadowview Road, Sacramento, California 95832-1448, USA.
Peter H. Kerr received his Ph.D. from University of Maryland, College Park and now works as Senior Insect Biosystematist at the California Food and Agriculture, Plant Pest Diagnostics Branch (CDFA-PPDB) in Sacramento, California. His research interests include natural history, phylogenetic systematics, taxonomy, and classification of fungus gnats (Mycetophilidae, Diptera) and the molecular diagnostics of agriculturally important insect pests.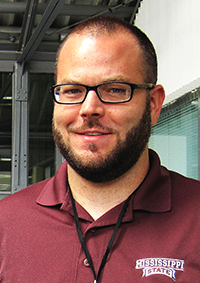 Gregory R. Curler. Mississippi Entomological Museum, Mississippi State University, 100 Old Highway 12, Box 9775, Mississippi 39762-9775, USA.
Gregory Curler is an independent entomologist maintaining affiliations as a Research Associate of Mississippi Entomological Museum and a Research Collaborator with the Smithsonian Institution. Though broadly interested in morphology and systematics of extant and fossil Diptera, his research is focused on families Psychodidae, Tanyderidae and Blephariceridae.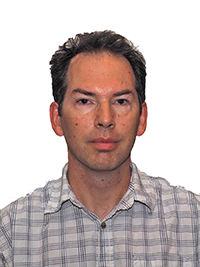 Brian V. Brown. Entomology Section, Natural History Museum of Los Angeles County, 900 Exposition Boulevard, Los Angeles, California 90007, USA.
Brian V. Brown, Head of the Los Angeles County Natural History Museum's Entomology Department and Curator of Entomology, received his bachelor's and master's degrees at the University of Guelph in Ontario, and his doctorate at the University of Alberta. He spent two years as a Postdoctoral Fellow at the University of Maryland and the Smithsonian Institution in Washington, D.C. His research centers on the systematics, evolution, and natural history of phorid flies.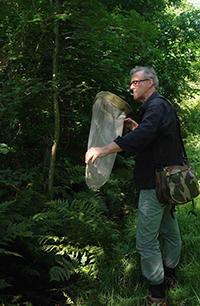 Herman de Jong. Naturalis Biodiversity Center, Darwinweg 2, 2333 CR Leiden, The Netherlands.
Herman de Jong has a life long interest in the two-winged insects and specializes in the study of the evolution of the Lower Diptera.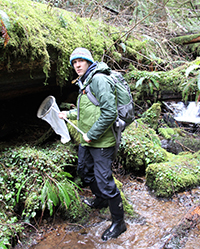 Scott J. Fitzgerald. Pacific Northwest Diptera Research Lab, 1460 SW Allen St., Corvallis, Oregon, 97333, USA.
Scott Fitzgerald received a B.S. in Bio-agricultural Sciences and a M.S. in Systematic Entomology from Colorado State University and a Ph.D. in Systematic Entomology from Oregon State University. His research interests are on the systematics of extant and extinct Diptera with a focus on the taxonomy, phylogeny, and biology of Bibionomorpha.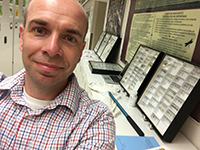 Torsten Dikow, Smithsonian Institution, National Museum of Natural History, 10th & Constitution Ave. NW, Washington, DC 20560-0169, USA.
Torsten Dikow is a Research Entomologist for Diptera at the Smithsonian NMNH. He specializes in taxonomic, biodiversity, and systematic research on flies with an emphasis on the Asiloidea taxa Apioceridae, Asilidae, and Mydidae.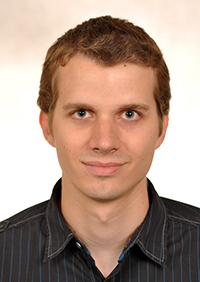 Michal Tkoč. Department of Entomology, National Museum, Cirkusová 1740, CZ-193 00 Praha 9 - Horní Počernice, Czech Republic.
Michal Tkoč is curator of Diptera in Department of Entomology in National Museum in Prague, Czech Republic since 2011. His main scientific interest is taxonomy and phylogeny of flat-footed flies (Diptera: Platypezidae) including fossil fauna. He also works with fossil flies, in 2016 he co-authored detailed description of Microphorites moravicus (Diptera: Dolichopodidae) from very rare Študlov amber in Moravia (Czech Republic).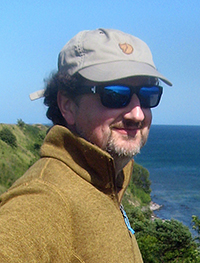 Christian Kehlmaier. Senckenberg Natural History Collections Dresden, Museum of Zoology, Königsbrücker Landstrasse 159, 01109 Dresden, Germany.
Christian has been working with big-headed flies (Pipunculidae) for the past 20+ years, passing his PhD thesis on the taxonomy and systematics of Palaearctic Pipunculidae. His interests in this Diptera family comprise larval and adult stages, fossil forms and larval-host-specificity. He is currently employed as laboratory manager of the ancient DNA facility at Senckenberg Natural History Collections Dresden where he is conducting phylogenetic and population genetic studies on various vertebrate groups.

Dalton De Souza Amorim. Departamento de Biologia, Faculdade de Filosofia, Ciências e Letras de Ribeirão Preto, Universidade de São Paulo, Av. Bandeirantes, 3900, 14040-901, Ribeirão Preto, SP, Brazil.
Biology in 1979, MSc in 1982, and PhD in 1987 at the University of Sao Paulo. Worked at the Federal University of Paraíba, in João Pessoa (1985-1990), working at the University of Sao Paulo since 1990 (now Senior Professor). Experience in Zoology, Phylogeny, Systematics, Biogeography, Diptera systematics, and Evolution.