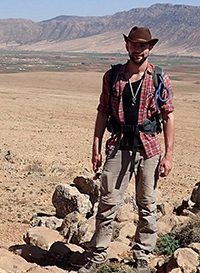 Raphaël Vasseur. Université de Lorraine, CNRS, lab. GeoRessources, UMR 7359, BP 70239, 54506, Vandoeuvre-lès-Nancy Cedex, France.
Raphaël Vasseur is a field geologist and palaeontologist, doctor in paleontology at the University of Lorraine, Nancy, France. After a thesis in Nancy about the extinctions and recoveries of corals during the Pliensbachian – Toarcian crisis, he is currently a Geosciences teaching assistant and still develop his research on the Upper Lias coral faunas and their responses to palaeoecological events at the same period.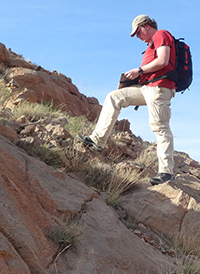 Simon Boivin. University of Geneva, Department of Earth Sciences, Rue des Maraîchers 13, 1205 Geneva, Switzerland.
Simon Boivin is a Ph. D. student in the Department of Earth Sciences at the University of Geneva. The research of his Ph. D. thesis focuses on the corals of the Hettangian and Sinemurian. This time was a turning point in the evolutionary history of corals following the Triassic/Jurassic crisis. The aim of his work is to systematically improve the taxonomy of these poorly-known corals, understand their evolutionary history and their ecological role in Jurassic reefs.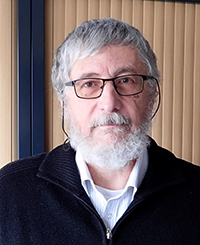 Bernard Lathuilière. Université de Lorraine, CNRS, lab. GeoRessources, UMR 7359, BP 70239, 54506, Vandoeuvre-lès-Nancy Cedex, France.
Bernard Lathuilière is professor in paleontology at the University of Lorraine, Nancy, France. After a thesis in Lyon devoted to the paleoecology of Middle Jurassic paleoenvironments in the Jura Moutains, he developed his research on taxonomy and paleoecology of Mesozoic corals in Nancy and is presently involved in the revision of the treatise on invertebrate paleontology as editor for the part dedicated to Jurassic Scleractinia.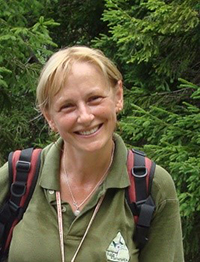 Iuliana Lazar. University of Bucharest, Faculty of Geology and Geophysics, Department of Geology and Paleontology, 1, N. Balcescu Ave., RO - 010041, Bucharest, Romania.
Iuliana Lazar is professor in paleontology at the University of Bucharest, Romania. After a PhD dedicated to the taxonomy and paleoecology of Middle Jurassic bivalves, she extended her studies on the Jurassic bivalves and brachiopods. She is a field geologist and her recent researches are focused on Mesozoic carbonate platforms of the Carpathian area, paleontology, taphonomy and paleoecology of marine hard substrate communities and multidisciplinary analyses of microbialites, especially of the ferruginous stromatolites.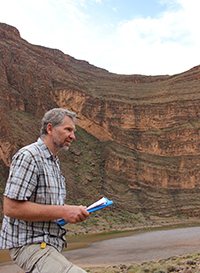 Christophe Durlet. UMR CNRS 6282 Biogéosciences, Univ. Bourgogne Franche-Comté, 21000 Dijon, France.
Christophe Durlet holds a Ph.D. in geology from the University of Burgundy in France. He successively taught sedimentary geology at the universities of Paris VI and Burgundy where he is currently assistant professor. His research interests include sedimentology and diagenesis of carbonate systems. He mainly works on multiscale architectures of marine and continental carbonate systems, with examples in Mesozoic to Modern series of France, Africa, Spain and Bolivia. In diagenesis, his main investigations focus on cement stratigraphy and its relations to porosity evolution through time.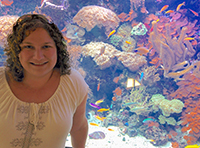 Rowan-Clare Martindale. Department of Geological Sciences, Jackson School of Geosciences, University of Texas at Austin, 2275 Speedway Stop C9000, Austin, Texas 78712, USA.
Rowan Martindale is an Assistant Professor in the Department of Geological Sciences at the Jackson School of Geosciences. Her recent research is primarily focused on Mesozoic and Cenozoic reef paleoecology, exceptional fossilization of marine communities, and the geobiology of carbon cycle perturbation events (e.g. ocean acidification and anoxia in deep time). Her research involves both field and lab work, from large scale mapping of reef ecosystems to thin section analysis of microfossils.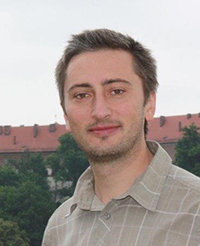 Stéphane Bodin. Aarhus University, Department of Geoscience, Høegh-Guldbergs Gade 2, 8000 Aarhus C, Denmark.
Stéphane Bodin is Associate Professor for Sedimentology and Stratigraphy at the Department of Geoscience of Aarhus University. He received is PhD from the University of Neuchâtel in Switzerland in 2007. After a 3-year Postdoctoral Research Assistant position in the North Africa Research Group at the University of Manchester (UK), he held an Assistant Professor at the Ruhr University Bochum (Germany) until late 2015 when he joined Aarhus University. His research is focused on Mesozoic environmental changes, and notably their expression and impact on shallow water carbonate systems. He has extensive experience with regard to Mesozoic stratigraphy in North Africa.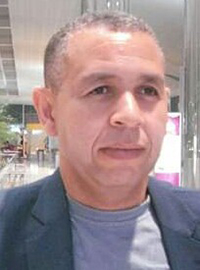 Khalid Elhmidi. Département de l'Energie et des Mines Direction de la Géologie, Rue Abou Marouane Essaadi BP 6208, Haut Agdal, Rabat, Morocco.
Dr. Khalid EL HMIDI is Geologist in Direction of Geology, Ministry of Energy and Mine and sustainable development, Kingdom of Morocco since 1998.